Why do I love Viganj?
Tags:
General
,
Sports in Dalmatia
,
To Dalmatia with children
It took me three years of actively visiting our luxury apartments and luxury villas in Croatia to decide that this year`s base will be on Peljesac Peninsula...
...in a village named Viganj, a well known surfer's and kiter's paradise.

Everybody were saying "Oh, you will fall in love".

I was wondering why...
It is known as kiting and surfing spot, friendly for beginners and challenging for pro`s. But I also found out it is one of the best vacation spots for active families with small children. You just got to love the convenience of this place. It is far away from the mass tourism, with the sporting energy and funky, chill out karma…
We stayed at luxury apartments Viganj, with a great view of the sea and surroundings, from all of the rooms. Pool was filtered with salt water so no red eyes for the kids... We also spent a few days in 3 bedroom luxury villa Nelly, with private chef…
Sounds perfect right? Not so fast.
The village is stretched along a single coastal road, which takes you from one bay to another, from the green turquoise water, to the more blueish one, from quiet part to the one where restaurants and cafes are, from child friendly beaches, to kite and surf launching spots. Anywhere you look you see young and young in heart, on long boards, kick scooters, bikes… If not transporting then it is got to be equipment installation, moving the surf sails from storage to the coast etc. This place is alive, but never overcrowded, sunny and hot, but with maestral breeze to cool you down.
Everything what a young family needs is there also. From the market store, small veggies and fruits shop, best ice cream shop in region and last but not least, the Chiringito beach bar. Here is a video about this place:
You just got to love it!

From the kid`s friendly beach to marvellous food and cocktails and one of the best red vines I have tried in the region. Returning here, for a morning coffee or afternoon bruschetta, made this vacation somehow special.
There are cosy fat boy`s on the small pebble beach and watching sunsets, with your feet in the sea, was our favourite thing of the day. Accompanied with a Mojito cocktail, made by Dino, the owner, you think about stopping that moment, right here.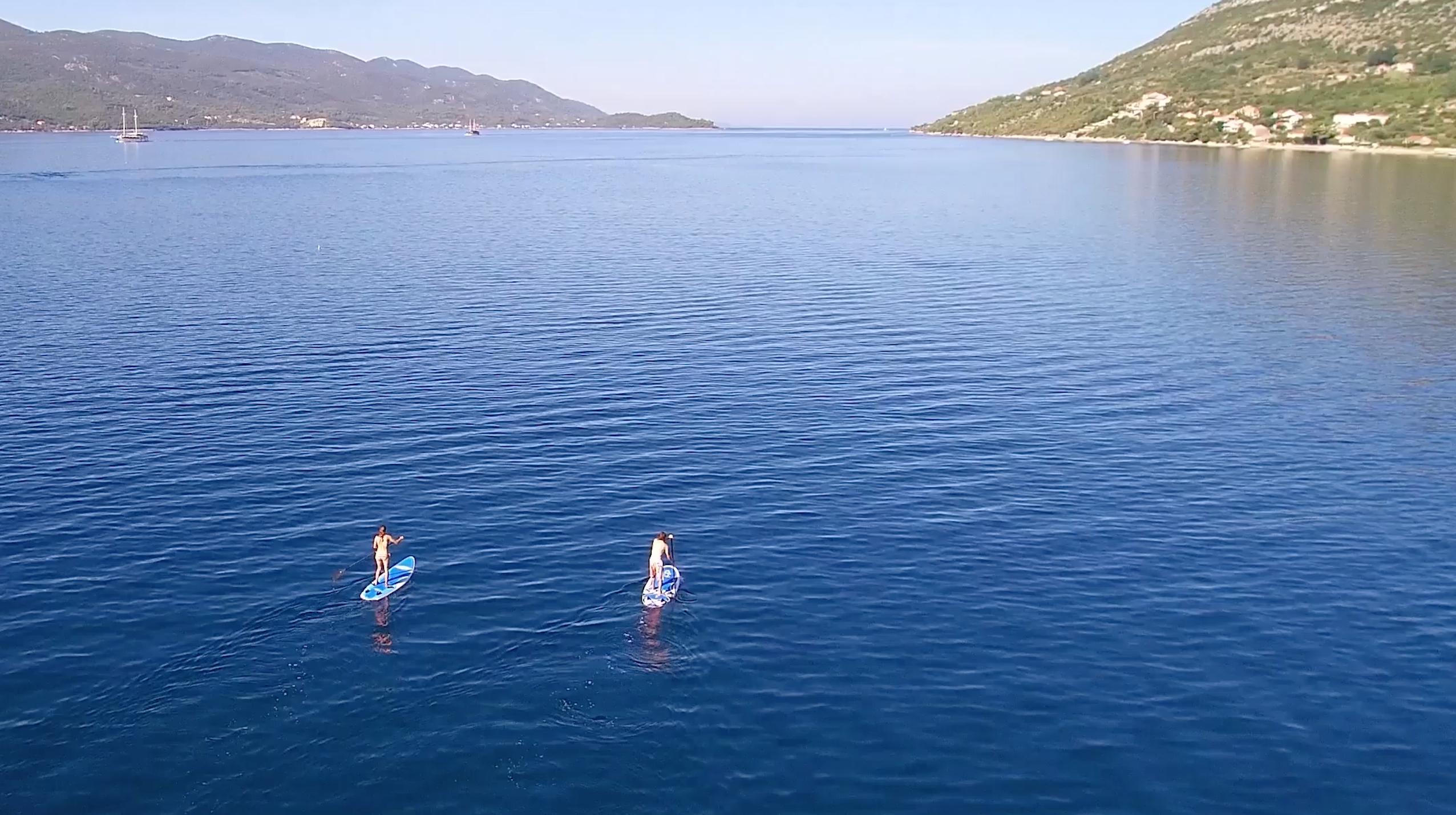 Viganj is a water sports paradise. I mentioned two of them, but there is more. Kayaking to the other side of the channel, to Korcula Island seems to grow it`s popularity, or just exploring the bays around with a small fisherman's boat…

Morning SUP paddling ride will reset your mind no matter how stressful the year was so far. You just have to try it. It is a great and safe way of doing an exercise and being alone with the nature. I spent three weeks there with my wife and two small children and made arrangement for the 2016 already while I was still there.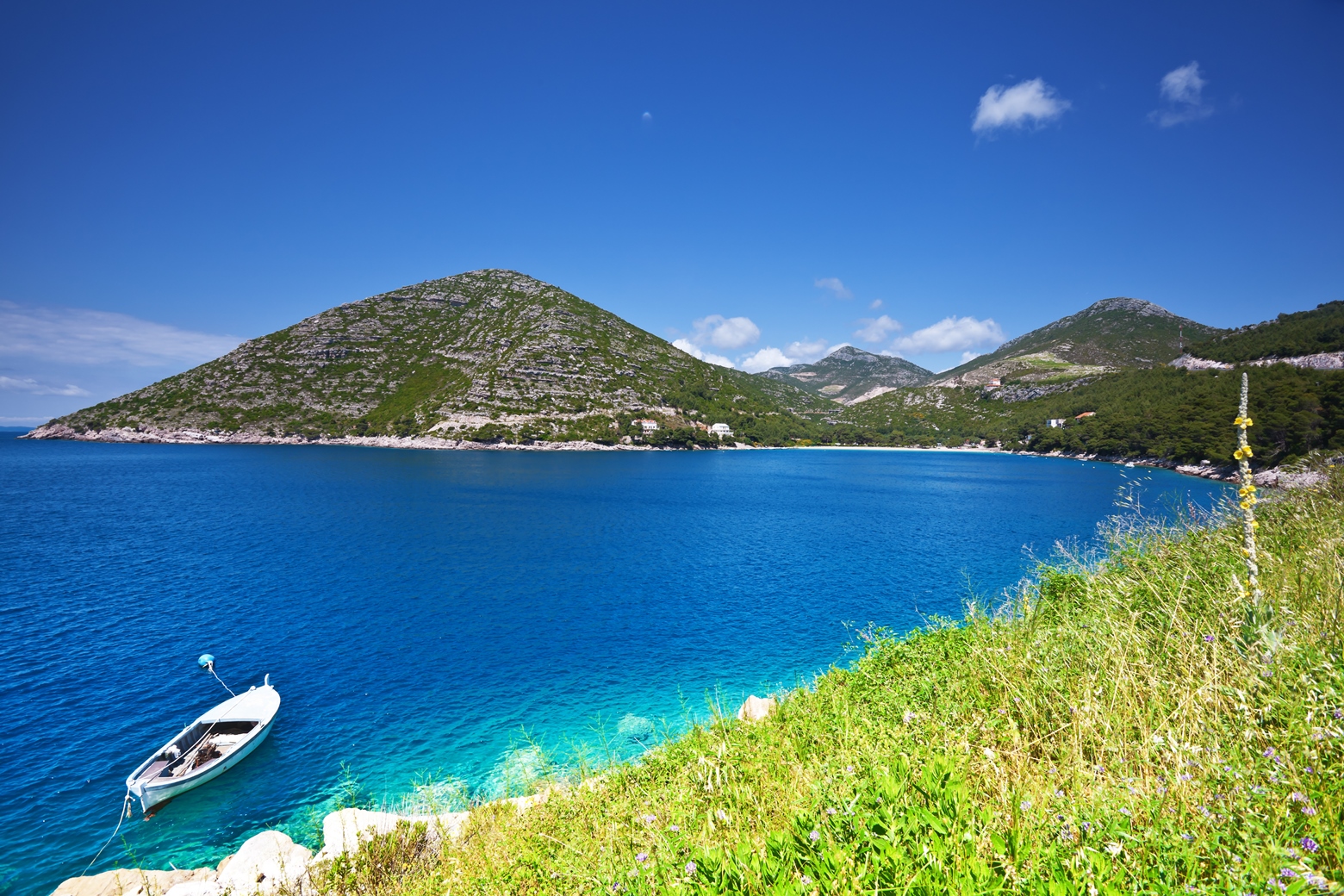 And it is not all about the water here. Well, most of it is, but there is a rock climbing place, a serious hiking route to Sv. Ilija's mountin, 3-hours long cycling routes and lots more to do. You can also simply lie down on the beach and read a book. I have small children, so I did not have a chance to do lot's of that...

Oh and not to forget. You can rent a boat. Anybody for a wake-bording? We had a great time!
Now you know why I love Viganj.