When is the best time to book your holidays?
Tags:
General
,
First time in Croatia?
,
To Dalmatia with children
……….So when is the right time to book your summer holiday?
When you are booking a villa or an apartment, you always want to book your dream luxury vacation house for the best value. Having more options is never a bad thing and with our boutique selection you will feel that there is just the right amount of options.
Some of our guests send us a booking inquiry already while being on their current summer vacation! Yep, forward thinking, right? But most of us can't plan holiday dates so much in advance, but if you can plan it before The New Year's, you should react quickly and pick the best holidays homes.
So anytime until the end of the year is ideal for booking your luxury apartment or beachfront villa at the sea. Their number is super limited and being the first one to choose gives you these benefits:
- Choosing your location: Do You like kiting, surfing or snorkelling? Would you like to be woken up to the sound of the waves of your beachfront apartment? Do you like to smell the sea and you want the view of turquoise blue colour when you open the doors of your terrace? Oh and, two families traveling together? No problem, if you inquire any time before Christmas…
- Vacation period: You have a specific period in your mind? Want to arrive on Monday and leave on Friday? Want to stay more than 7 days here or less than 14 days? No problem again :) in most of our summer homes…if you inquire early enough.
The Dreamers' Club – high season rate from: 240 €/night Apartments Viganj – high season rate from: 120 €/night
- Wider selection of activities and trips in your desired dates: Since you started planning your trip early, you have wider selection of options available to make an optimal itinerary. In case you need some ideas we will be happy to give you inspiration :)
- Better price and payment conditions: 30% deposit payment doesn't go with your plans right now? You can pay 15% now, 15% a month or two later. Looking for any other option to decrease the total amount? Different early-bird discounts, free tourist tax, low season discounts, etc.…are only some of the various options we offer from time to time to our guests.
- Cheaper plane tickets: Many of our guests come from around the world and need to fly to Croatia. If you plan your trip early, flights will be cheaper. Much cheaper :)
- Your personal time: Time is one of the most valuable things in our lives. Your holidays are very important to give yourself the time to regenerate, physically and mentally, after a stressful year.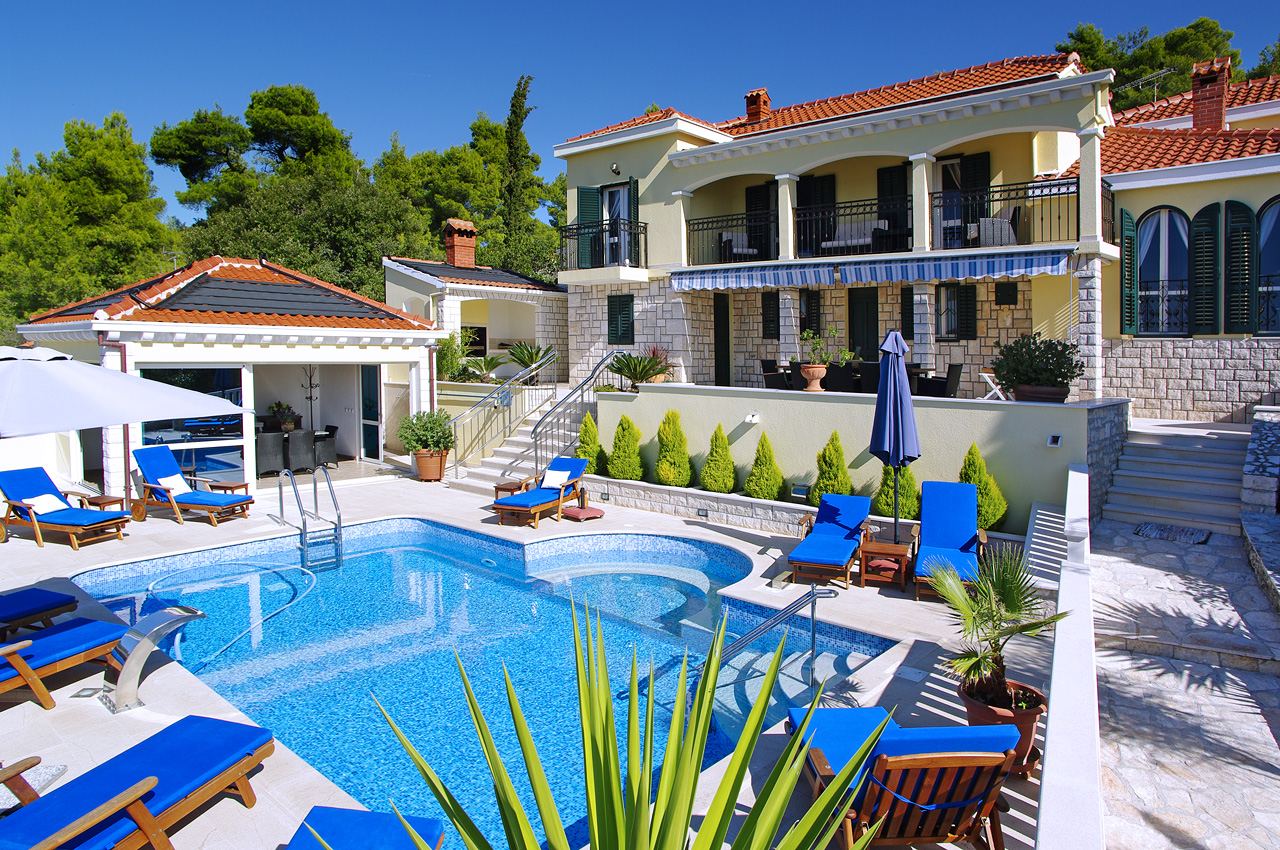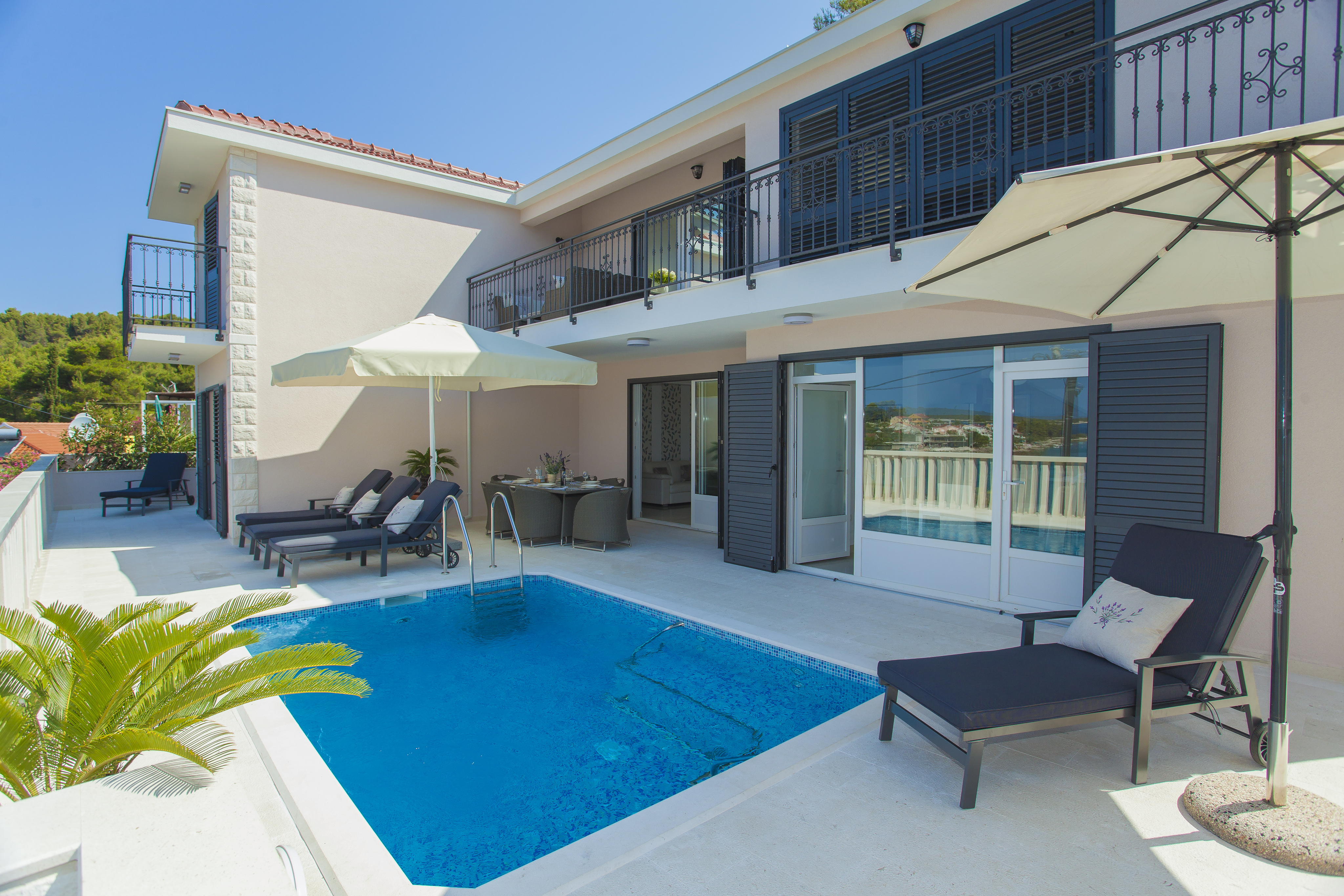 Villa Dionysus – high season rate: 870 €/night Villa Sunset Bay – high season rate: 450 €/night
It is important to put some thought and time into finding a good option so that you can really have a complete reset. In February/March when 80% of the most desired periods and best luxury accommodations are already full, you will spend more personal time to find a decent, let alone the best suitable option. In May it will be even harder.
But in September, October or November, when almost all periods for the next year are still available, it is a piece of cake!
So value your time, if nothing else, and plan in advance, contrary to what most people do.
But wait, you will say, what if I need to change my plans? What if someone gets ill?
A) If you need to change your plans: No problem, we offer changing the dates for the alternative period if the needed one is still available. Free of charge, of course.
B) If someone gets ill: you can't know that if you book 10 or 2 months in advance, so it doesn't change anything. However, you can opt for a Cancellation Insurance of your holiday and for the costs of 5% of the rental value you are covered for all health issues.
C) So you see, you can only gain with early booking. And another candy for the end you get to have the pre-excitement of a luxury holiday far longer! It's this excitement of the oncoming holidays that pepper up our grey days of cold autumn and winter.
Villa Mediterranean fairy tale – high season rate: 445 €/night Villa Bird's Heaven – high season rate: 520 €/night
For all bookings in low season (March - mid June & mid September – November), we currently have a 10% early-bird discount & a tasty surprise upon arrival.
You can simply click on the link of whichever picture here and write us a desired period you wish to book, with a sentence or two on how many persons are you and what is important to you for your family summer holidays.
We will suggest a nice summer vacation rental for your family with toddlers, teenagers, maybe grandpa and grandma additionally, so we will propose the best one for each different occasion – since we know all our homes personally!
Type "Early-bird" in the text area of the inquiry and we will gladly send you this special offer (valid until the end of the November).
SEE OTHER VILLAS AND APARTMENTS
P.S.
Some general facts about the booking time:
- Villas with 4 bedrooms or more are usually fully booked until the end of February;
- The bigger the house, the sooner it's booked out.
- Around one third of our clients have to change their desired dates or accommodation due to being too late;
- Many of our clients have to take an alternative (more expensive or less luxury) option due to the late inquiry.
So don't hesitate and give us a call (+38631606608) or send the inquiry.
We love people, we love our Adriatic Sea, and what we love the most is helping our guests fall in love with the most beautiful region of the world (Adriatic Sea)! :)