Top events in summer 2015
Tags:
Beside fascinating sightseeing, fun on the beach and discovering exquisite restaurants, your summer vacations should include also some cultural events and party opportunities. We decided to add some spice to our web side and make your summer even more special.

Below you can find some of the interesting events that might be just right for you:
City of Bol
JUNE

16.06. - 21.06. 2015 IFCA – European Windsurfing Cup. The Windsurfing Euro-Cup is a continental windsurfing tour organized by the Germany based Choppy Water GmbH.
http://www.internationalwindsurfing.com/windsurfing_competion_0003v01.htms



25. – 26.06. 2015 Festival of culture IMENA – the festival with its yearly changing theme provides a pleasant entertainment.
49. Festival of "klapa" singing - "klapa" is a group of male or female singers who sing in a special way, typical for Dalmatia. Exact date for the festival in Bol will be given later on.

JULY
27. – 29. 07.2015 Graffiti na gradele – festival of urban culture. Festival where young people meet and show their artistic side by choosing a wall or object which is later decorated with tasteful graffiti. The whole event is accompanied with music delicious local food and drinks.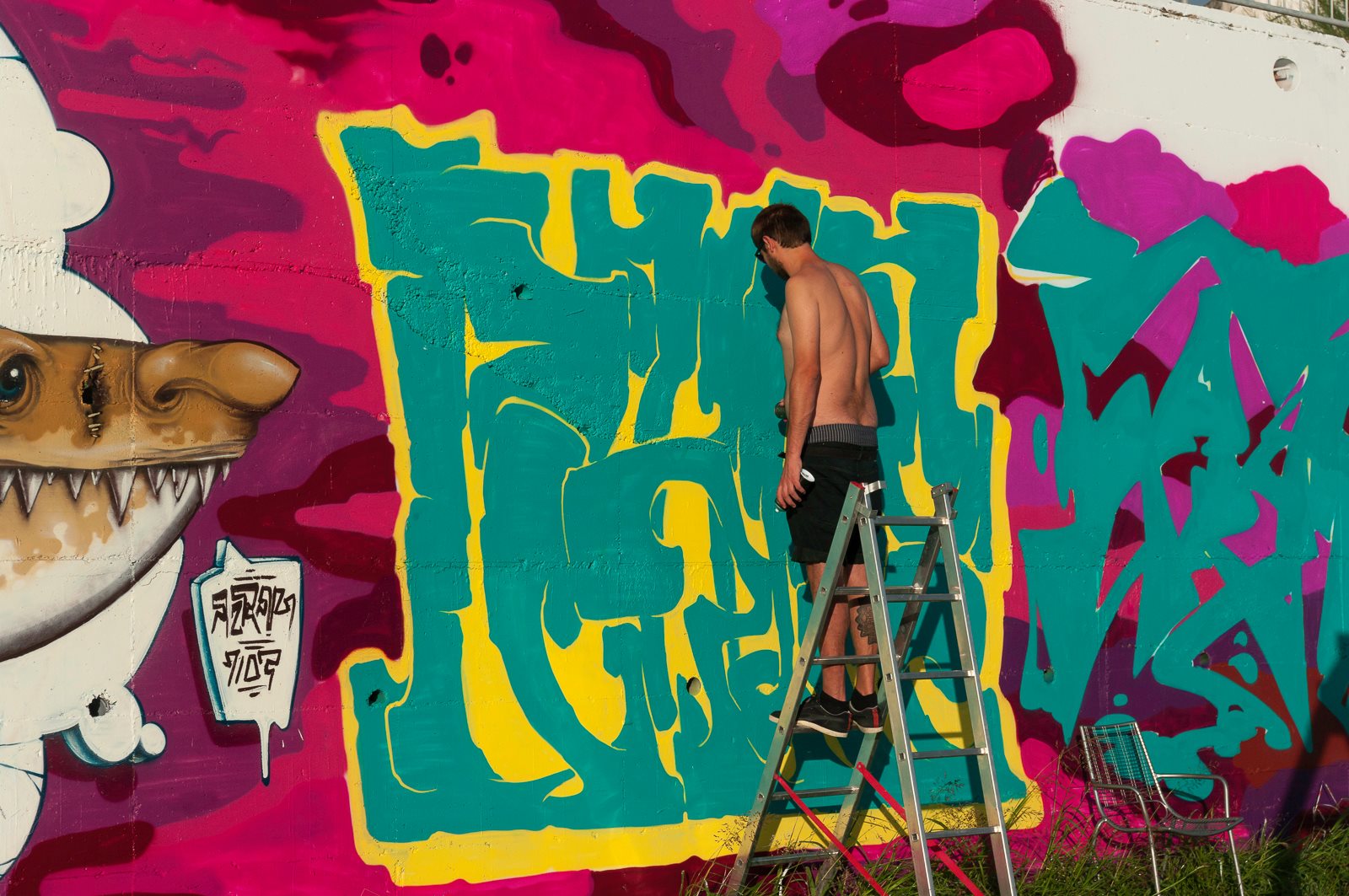 AUGUST

11.08. – 18.08.2015 International Brac summer carnival. A unique mascaraed carnival event which takes place in the local region. Prepare yourself for seven days of carnival craziness with guests from several surrounding countries, friendly hosts, sport games of carnival participants and visiting several villages of the island of Brac.


16.08. – 18.08.2015 Lovely days – video festival. The festival was created by Renata Poljak who desired to initiate the dialogue of contemporary art, primarily video art with a wider audience.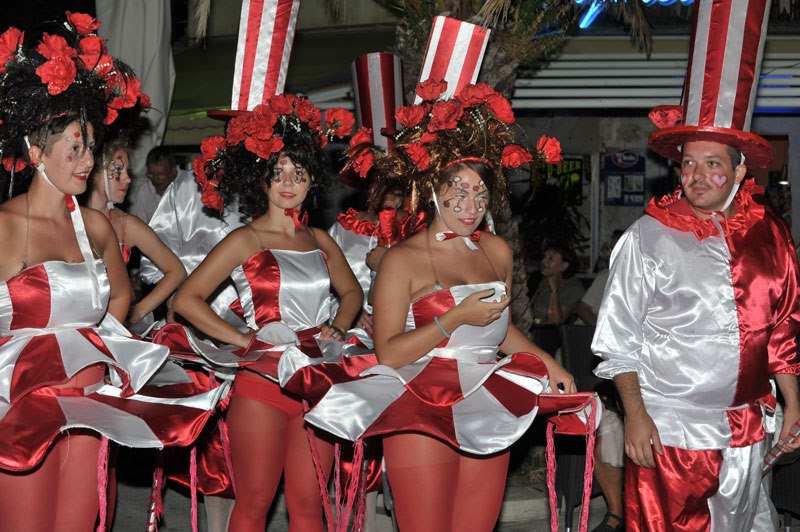 29.08. – 27.09.2015 Bluesun CRO circuit- Tennis Futures Tour. This special occasion brings over 600 players from over 60 different countries which participate in a series of ITF Pro tournaments in the Bol Tennis Centre.
http://www.bol.hr/en/news/read/tennis-is-back-in-bol


OCTOBER
04.10. - 09.10.2015 Bluesun Bol Senior Open – the highlight of the season is represented with the 10th International adidas Seniors Open tournament. Senior players from over 25 different countries will participate in these ITF tournaments in up to 50 events.
http://www.patricio-sport-events.com/en/2015/2015.html

23.10.2015 Adio Lito – Goodbye summer. Gastronomic offer & music programme as a farewell of summer.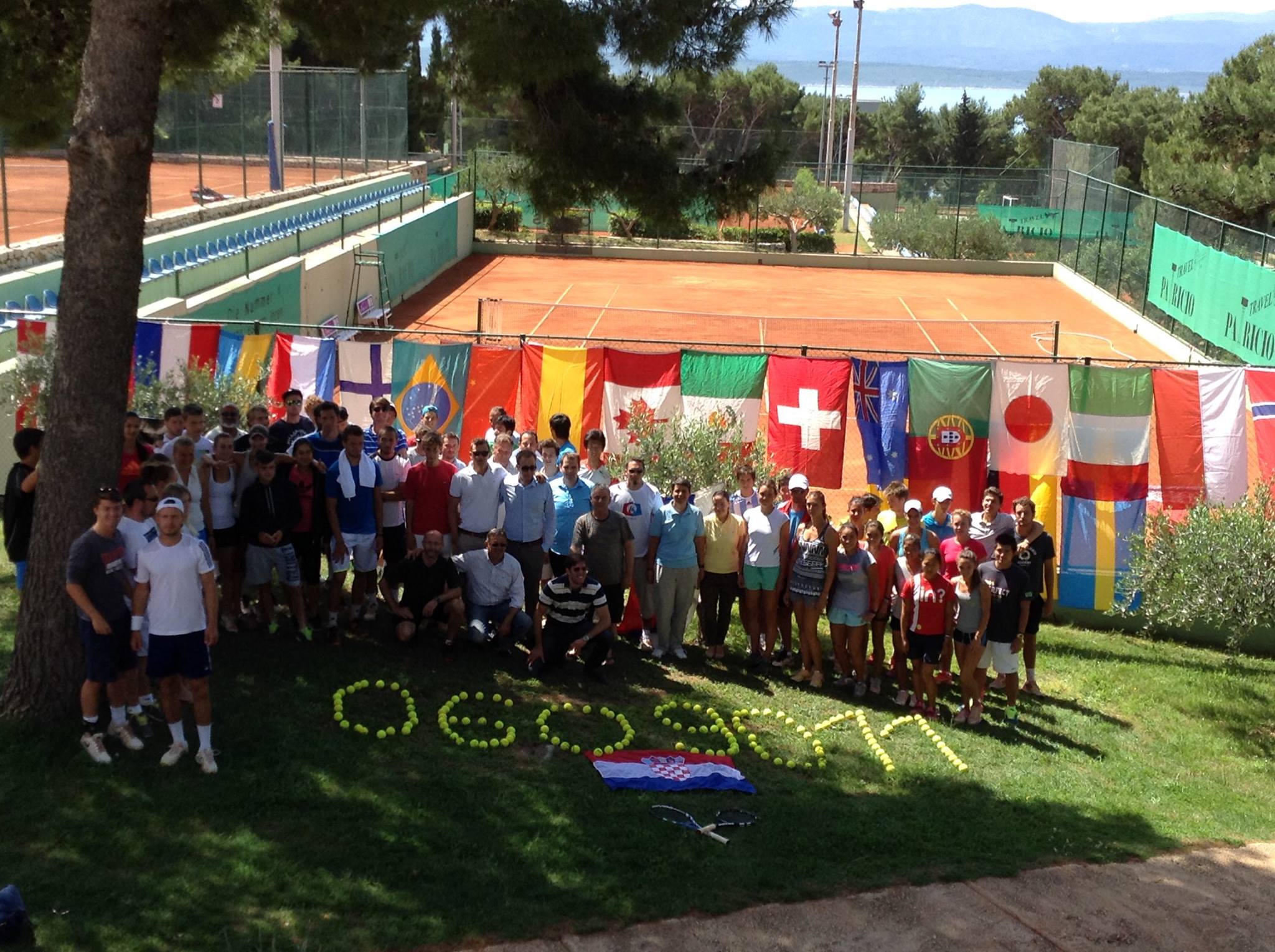 CITY OF KORCULA
JUNE
19.06.2015 – Gala opening of the Korcula Knights Games Festival 2015. A specialty is the so called sword dance. From the 12th century onwards the so called sword dance has spread throughout the Mediterranean countries. Korcula is today the only island where you may see this particular war dance with real swords.
http://www.adriaticsailor.com/festival_viteskih_igara/sailing_adriatic/5/charter_portal/2977/365/EN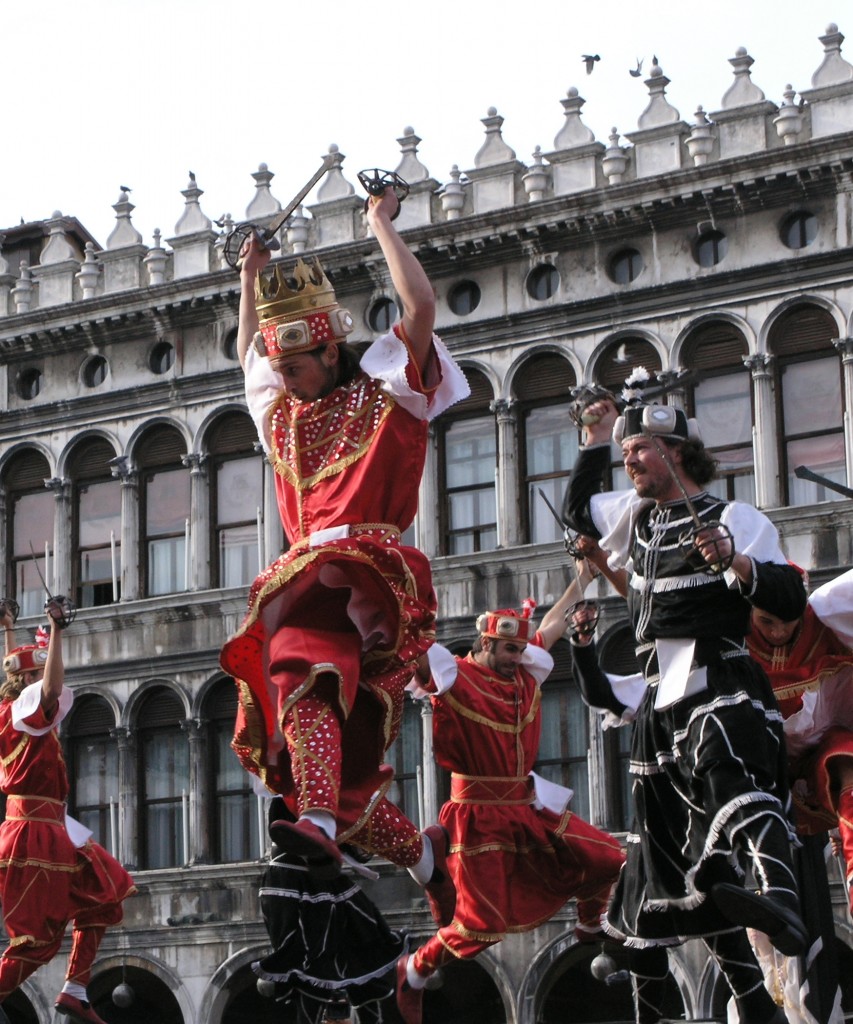 27.06.2015 Ladarska regatta. The regatta takes place along the beach from where the audience can observe the whole event. Only the best rowing teams participate in this regatta, which starts in Kneza town and continues along the coast to Korcula.


29.06.2015 Performance of the Kumpanija dance, harmony singing group and brass band performance during the celebration in the honour of St. Peter.


30.06. 2015 Unique masked half New Year's Eve. The celebration is accompanied with live music performances, masked dance, night swimming and fireworks in the town of Korcula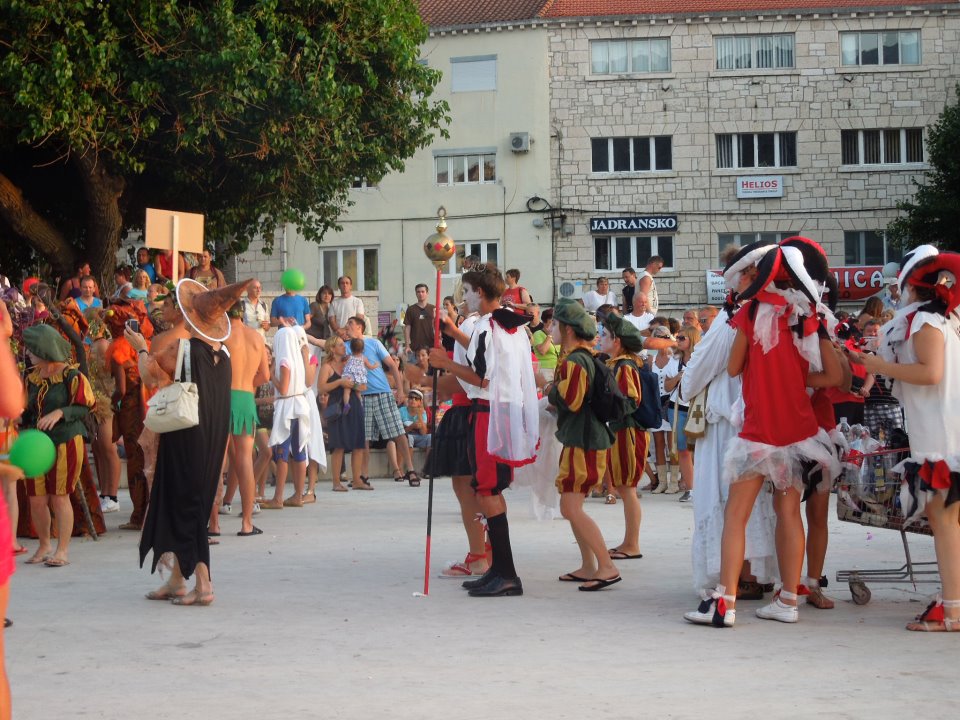 JULY 2015
9.07.2015 Kumpanija performance on the Day of the Blessed Marija Petkovic in Blato. Kumpanija is a chivalrous fight between two armies showing their willingness to defend their home, as a memory of distant centuries when the island defence unit called "kumpanija" (Companions) was responsible for the defence of the island.


16.07. – 18.07.2015 International Marco Polo Song and Wine Festival. It is a festival of popular music that has been hold since 1996 in the town of Korcula.


19.07.2015 Wine Festival "Black Island – White Wines". The festival excels in the presentation of the best reds and whites of the region. It is hold in Korcula town.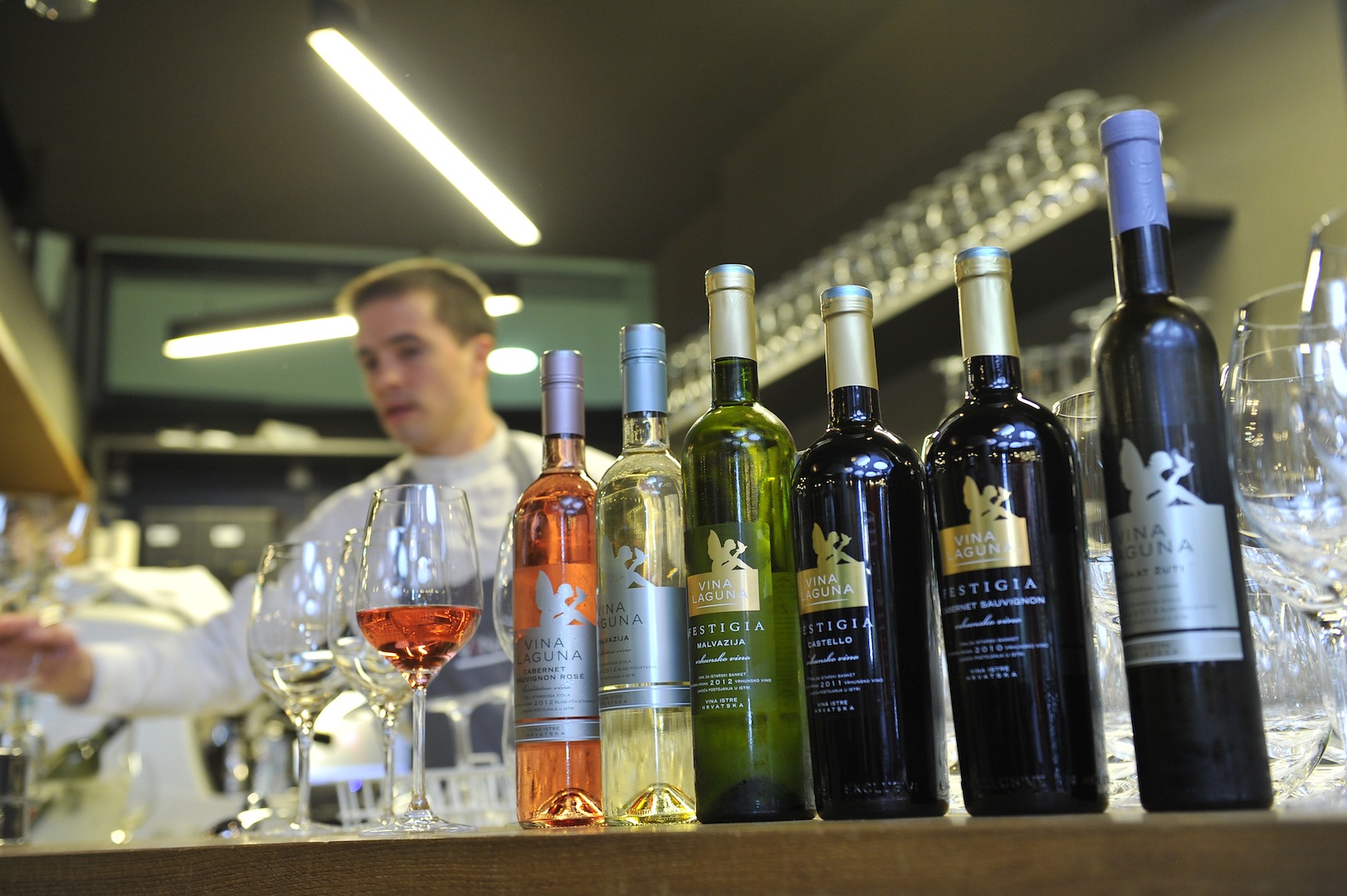 AUGUST
05.08.2015 – Pupnat village celebration and Our Lady of the Snows feast, Kumpanija dance performance, harmony singing group concert and folk festival.

SEPTEMBER
05.10. – 12.10. 2015 Korkyra Baroque Festival. The festival is a recently established international music event. Concerts will be held over 7 days offering the audience a rich offer on baroque music.

http://www.korkyrabaroque.com/en/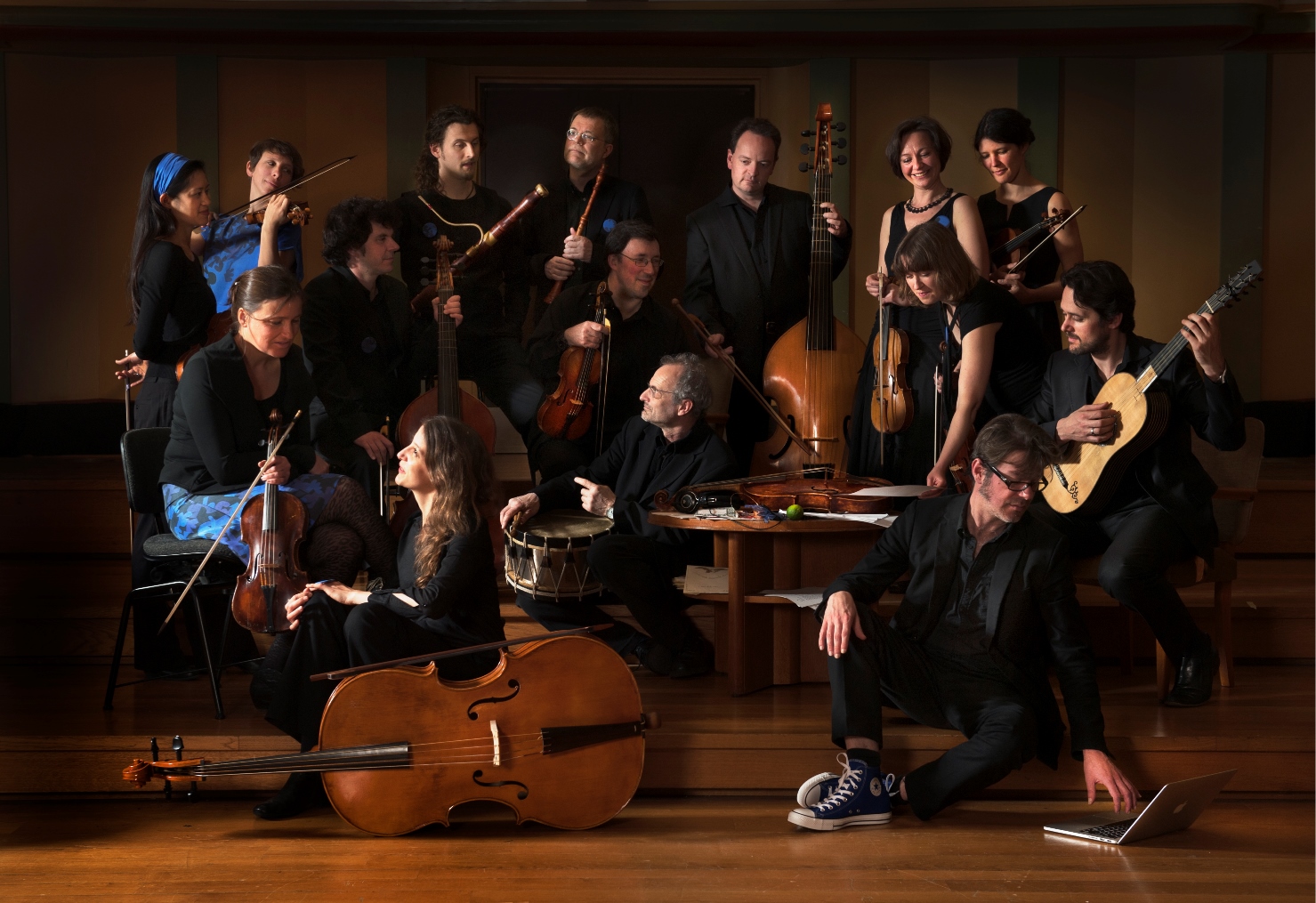 CITY OF HVAR
JUNE
01.06. – 30.06.2015 Hvar Summer Festival. Each year the city of Hvar hosts musicians from several countries who present different types of music and vocal acts. From jazz, Dalmatian folk songs to Chopin and Liszt, everything is represented here.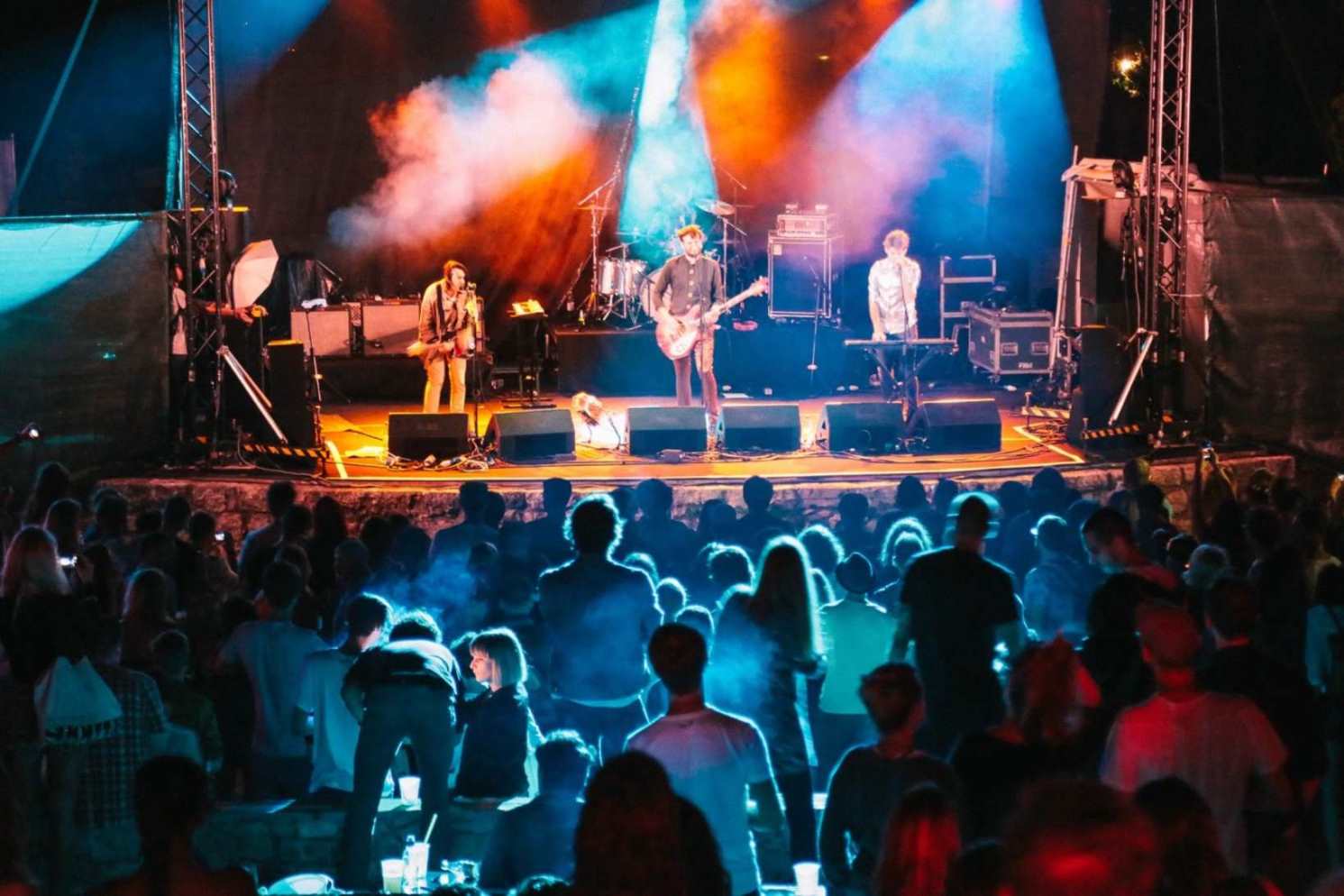 26.06. – 27.06.2015 7th Lavender Festival in the village Velo Grablje. The festival features a series of educational, cultural and tourist events. The special attraction for the guests is the opportunity to participate in the production of lavender oils.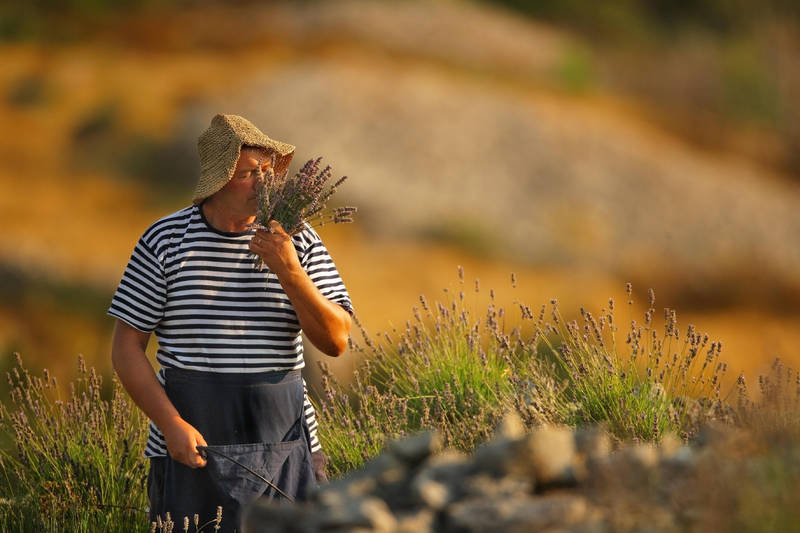 JULY
14.07.2015 Ultra Music Festival Croatia - after the three day event in Split the festival moves Hvar Island where it will be hosting a VIP event on the waterfront of the hotel Amfora in Hvar town.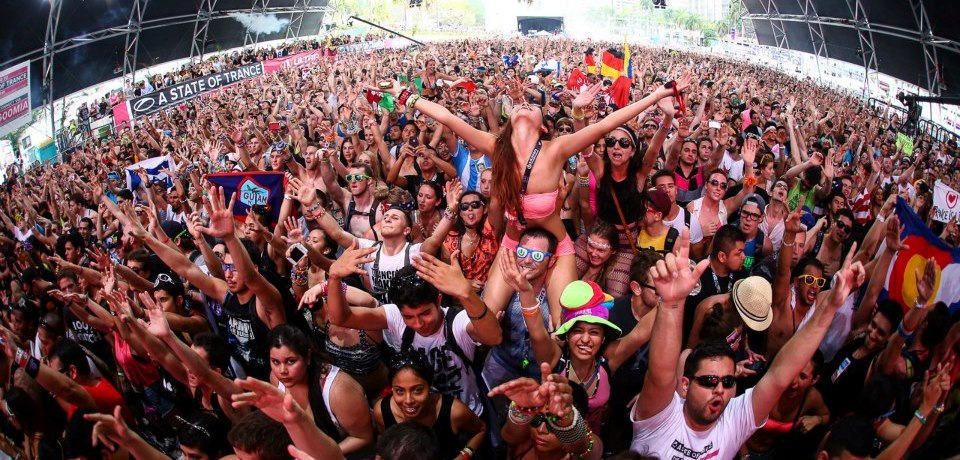 23.07. – 31.07.2015 Honey Festival. This festival celebrates the Croatian nature, the historical roots and the long tradition of honeybees cultivation. The festivity is held in Stari Grad where local honeybee breeders present their products.
http://www.tzhvar.hr/en/hvar/events-calendar/?newsId=630


AUGUST

22.08.2015 5th International Hvar half Marathon. The moto of these years international marathon is FOR RUN FOR FUN. The race will start in Stari Grad from where the contestants will ascent from the sea level in the first half and in the second one they will descent to the sea level in Hvar.

http://www.hvarmarathon.com/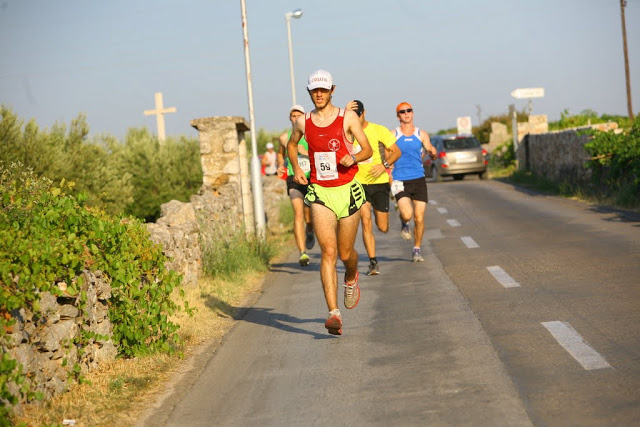 29.08.2015 "FAROS MARATON 2015" – 40th International long distance Swimming Championship. The traditional marathon which has been present on Hvar in the last 40 years without any interruption, will take place also this year.
http://farosmarathon.com/?lang=en

30.08.2015 Jelsa Wine Fair – each year in the last week of August the best wines from Hvar are on a display. Local hotels provide music for dancing, games and more. Not to forget are the local gastronomic specialties.
http://www.tzjelsa.hr/en/events/regular/wine-fair/
TOWN OF SUPETAR
JUNE
21.06. – 13.09.2015 30th Supetar Summer. The festival is the biggest cultural manifestation in the town. As a part of festival are organized numerous exhibitions, concerts, festivals, folklore and klapas evenings, Fisherman Feasts, drama performances, literary meetings, presentations and other interesting events.
29.06.2015 Town of Supetar Day with St. Peter and St. Paul fair. A large festival is organized on the feast of St. Peter and St. Paul. This is a very special day as the town itself has been named after St. Peter. After ecclesial ceremonies during the day a people´s festival follows with Brac lamb and music bands.

JULY
15.07. – 19. 07.2015 Supetar Super Film Festival – European Modern Day Film Festival. Accompanied with screening the town of Supetar each year in July turns into a small cultural metropolis with a series of concerts, exhibitions and workshops related to film and music.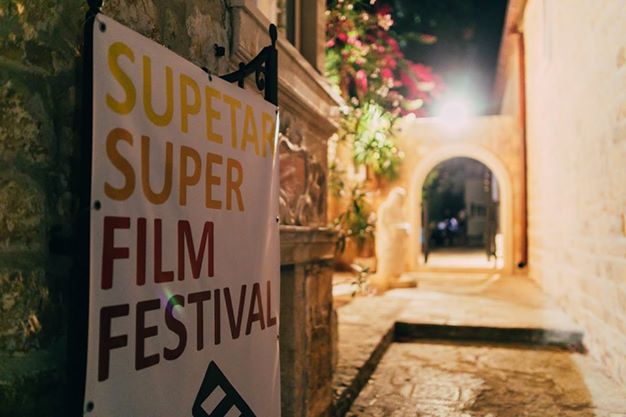 26.07.2015 Supetar Summer Carnival. The event takes place in Supetar for 9 days. Carnival nourishes world music and guarantees an excellent entertainment for all those who come to this charming town.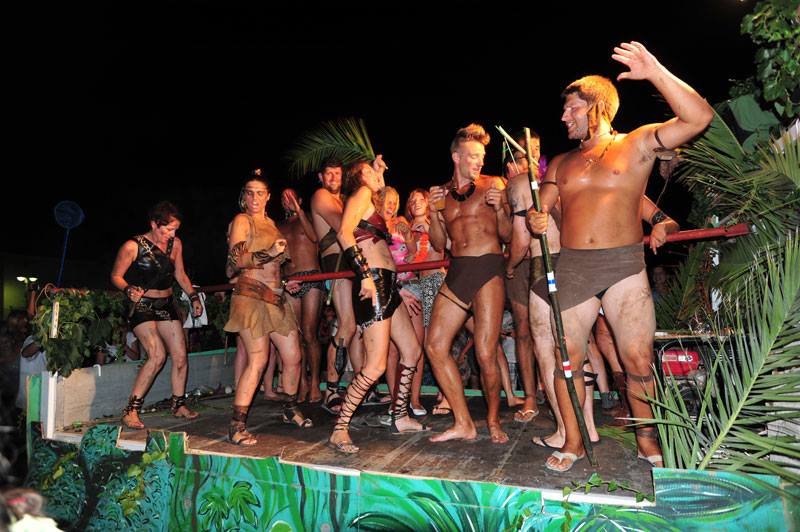 AUGUST
01.08. – 03.08.2015 VOI´SA – Urban Music Festival. At the beginning of August the music festival of a new direction of electronic music is the main attraction. It includes a imaginative and chill-out programme, a casual atmosphere of summer crowds, exceptional sounds and stages close to the beach are sufficient motif to be in Supetar.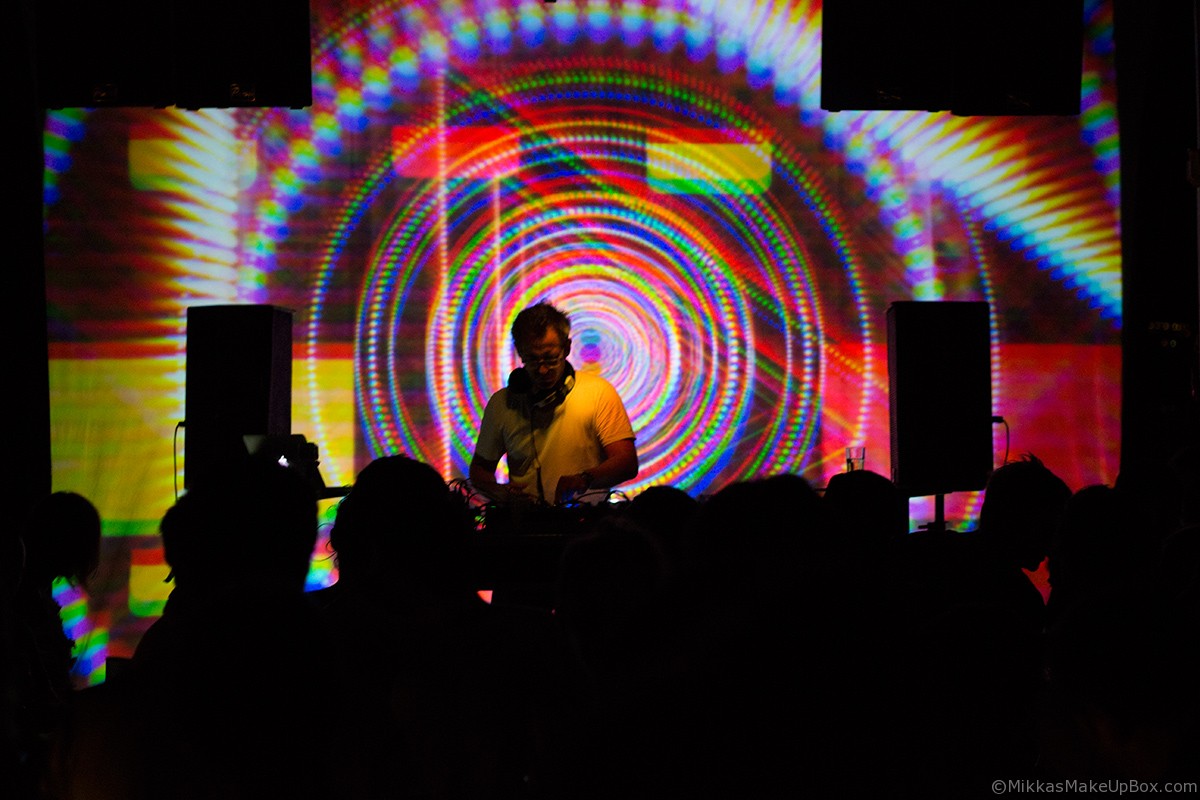 24.08.2015 11th Supetar Triathlon. For the past 11 years Supetar has hosted the triathlon race scored for the Croatian Cup. The event is reserved for professional sportsmen and local people.

SEPTEMBER
04.09. – 06.09.2015 OTOCKI – Island Culture and Music Festival. This event is the absolute highlight of the Festival of Dalmatian Island klapa and is hold in Supetar Town.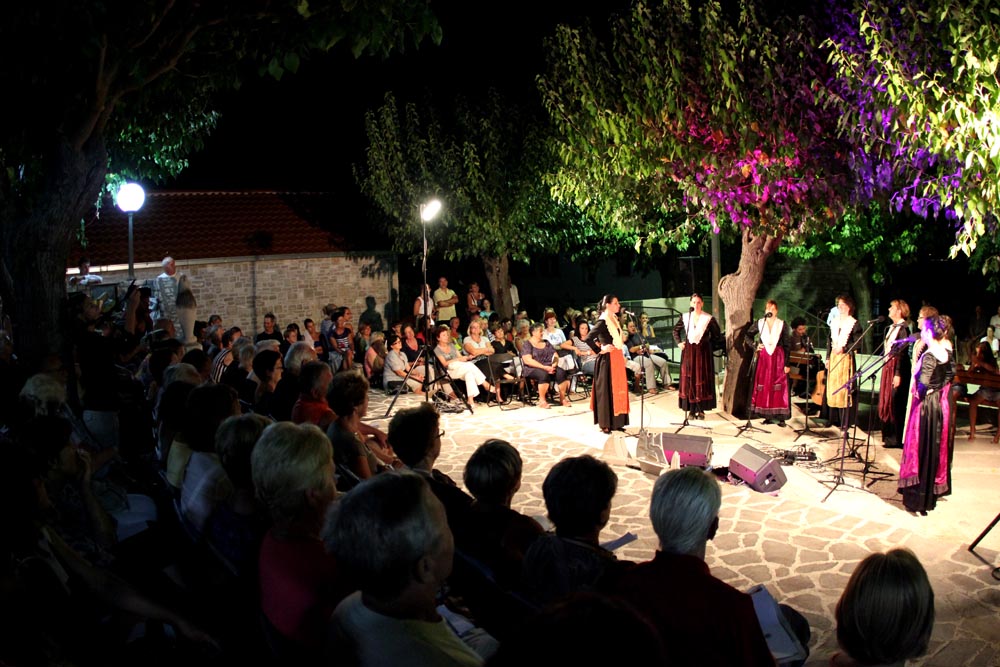 13.09.2015 International Brac Summer Carnival. Within the festival the summer carnival also takes place in Supetar. It takes place in the mid of September and features guests from several surrounding countries with friendly hosts and sport games.

25.09. – 28.09.2015 Supetar Olive Trek – walking festival. The Olive Trek is the first Croatian walking festival which is connected with the tradition of olive oil production. Enjoy yourself by walking though old olive groves, fields and trails of cultural heritage with breath-taking see views of the surrounding islands.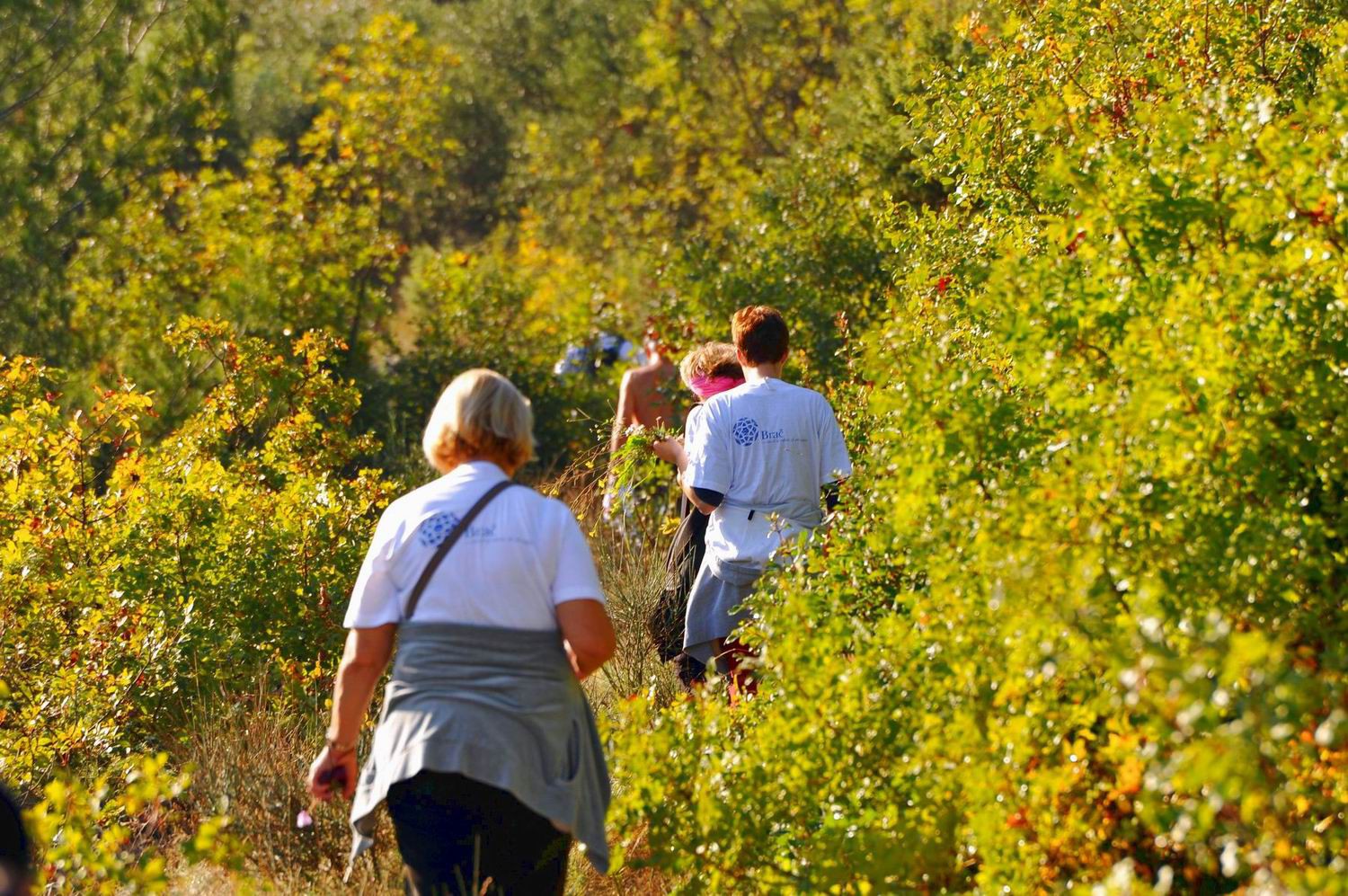 TOWN OF VELA LUKA

AUGUST

01.08.2015 Cabbage Night. It is a traditional evening accompanied with music, traditionally prepared cabbage "na tabak", fish specialties, local wines and pastries.

05.08. – 06.08.2015 – International Open Jazz Festival. As in the past this cultural event will host different bands which will present their artwork on stage.