How to eat organic on Brac Island
Tags:
Brac
,
Eight most beautiful beaches on Brac Island
,
Artistic Bol town
….and the story of how one can act more sustainable and eat deliciously at the same time - part 2.

In addition to my previous blog "Green restaurants" on Korcula Island, I've decided to continue this culinary journey through southern Dalmatia with new tips on rich and healthy foods on Brac Island with its world-renowned Golden Horn beach.


The decision on which part of this beautiful country I would pick was easy, because visiting the Island in 2016 brings back many wonderful memories and still serves as a great source of inspiration :)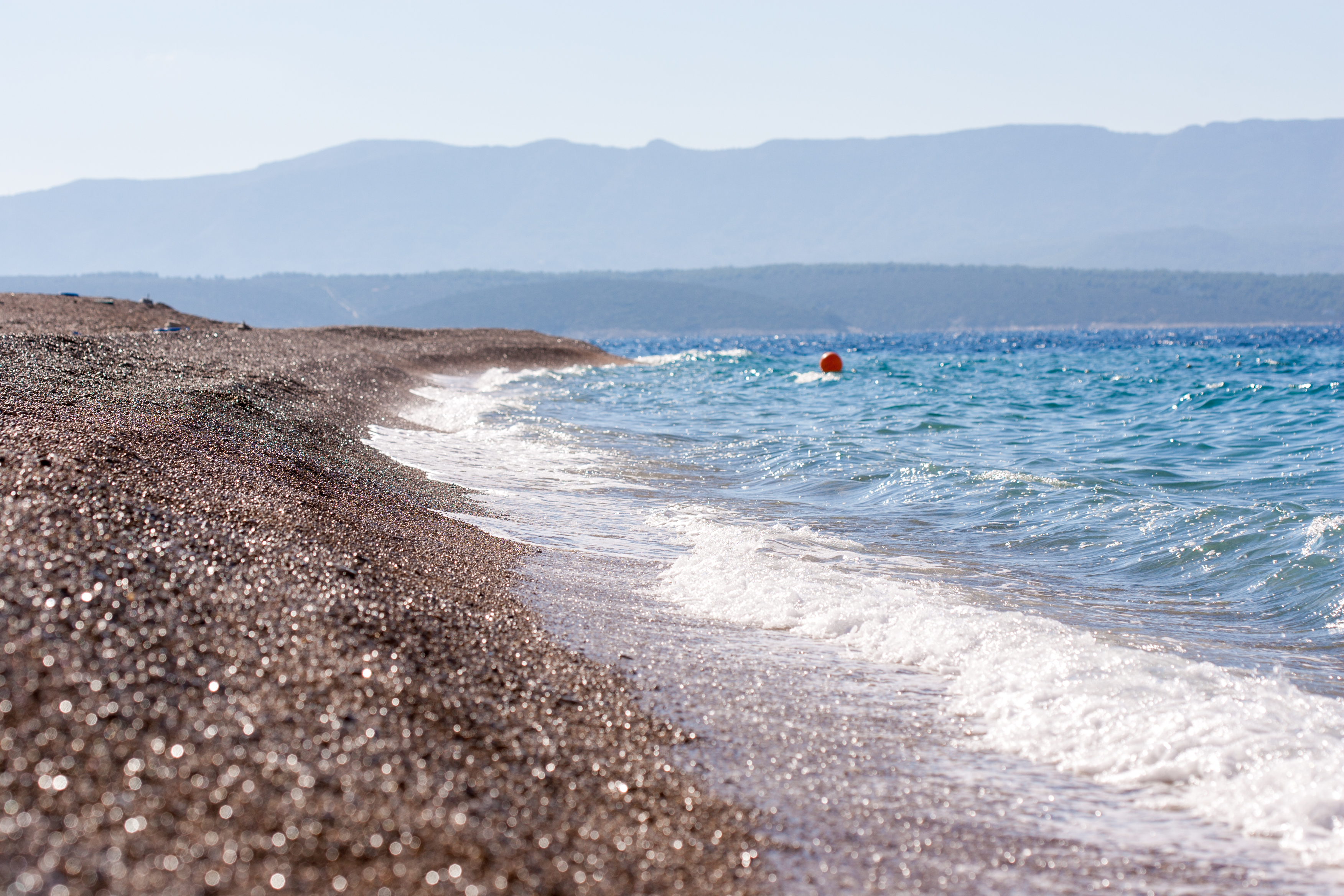 View of the famous Golden Horn beach


As I will be speaking about protecting our natural environment through the promotion of those particular restaurants, which really support the idea of an alternative approach to preserve mother nature, I would also like to share with you the new slogan or let's say purpose of the Adriatic Pearls for 2017 and beyond: "To make people happy & inspire them to protect the nature."

The slogan was presented to the team by our boss in one of our last office meetings and I sincerely believe that this is the stuff real heroes in the tourism industry are made of! :) Being able to design the very best experience for our guests and taking care of our planet results into a perfect harmony.


What makes the island Brac's cuisine so special?

The food prepared on Brac Island is local, organic and of course seasonal. Food culture is an essential part of the lives of local inhabitants and has a long tradition: freshly caught fish from the sea, local grown vegetables, sheep's and goat's cheese from the inland, extra virgin olive oil from trees that have grown here for centuries an typical Plavac mali wine – an excellent homemade red wine, especially known in the southern parts of Brac Island.


One of my favourite meals and also typical for Dalmatian cuisine is the so called "riba i blitva" or fish and chard, which are the main ingredients. Chard is a green leafy, healthy and delicious vegetable with a sweet taste. It also goes perfectly together with the local olive oil brand Brachia, which among other things made me absolutely fall in love with this island!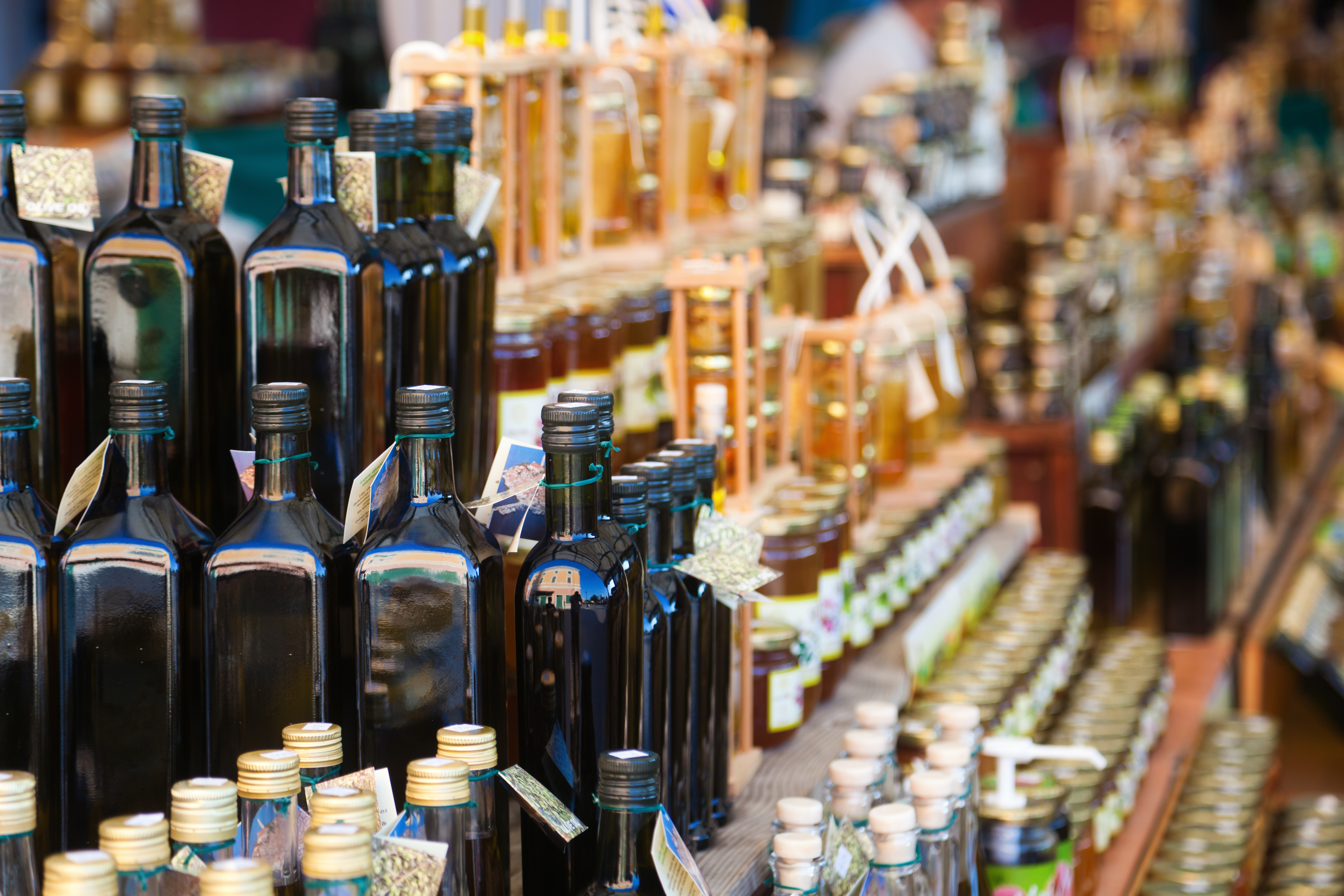 Olive oil - one of Croatia's most prized products


For centuries the inland of the island was more populated than the actual coast, therefore many refer to Brac as the "inland island." Rising stock is another feature of this part of Croatia, therefore the inland culture balances a typical Dalmatian tradition of fish and vegetables, introducing a variety of meat dishes – mainly goat and lamb.

Brac Island is also special to us, because of our luxury villa Mediterranean Fairytale in Supetar town, where our guests may enjoy in many culinary delights from the host and owner Mrs. Mira. She is known to be a fabulous cook, whose cooking skills take the guests into the wonderful world Dalmatian cuisine.


Here are our Top 11 suggestions from Brac Island


Our culinary journey starts in restaurant Palute in Supetar town on the northern part of the island. A quality meal and a relaxing atmosphere are two words that best describe this place. The small family-run restaurant with direct sea-front position is the perfect spot to escape from the nowadays modern and chaotic way of life. As part of the menu they offer the traditional and mostly known dish of the island – Brac lamb, which was already popular in ancient times. Adored by all gourmets is vitalac – lamb's offal skewered and wrapped in lamb's sheath. Another interesting dish is named butalac, which is stuffed lamb's leg, rubbed with scented grass and splashed with delicious wine or prosecco.

This superb and sophisticated restaurant wouldn't be of course perfect without a selection on domestic and international wines, of which Posip and Plavac mali are definitely a must :)
To get on the taste of traditional ingredients and secrets of organic farming of Brac Island, we suggest you visit ECO-farm Bracka Perla, also located in Supetar town. Besides being a luxury hotel, the Bracka Perla is deeply involved into organic farming, which doesn't only make the food taste better and more natural, but it also helps to preserve the health of the human body.

This charming spot is perfect for all the countryside and nature-loving people and those who are cherishing a good family atmosphere. At the eco-farm you have the possibility to participate in the production of olive oil, from the harvest to the final product. October is the ideal month for harvesting olives, which is traditionally still done manually. This is also the time, when the olive fruit is healthy and has just the right degree of maturity. Accompanied by entertainment and music, you will definitely get into the spirit of things!

Alongside other domestic products, you can also purchase Dalmatian wines (Plavac mali, Malvasia, Debit, Posip, Babic…), brandies and liquors (pomegranate liqueur, mandarin liqueur, herb brandy…) and of course delicious cheeses and jams.
At konoba Bokuncin in Sutivan, only 15 min from Supetar town, two sisters share their great passion for cooking. Matea and Ela both come from Sutivan and run their own restaurant in a charming old stone house, offering exquisite and local Dalmatian dishes. The konoba has an amazing harbour side setting on the promenade of Sutivan, and beside a sea view, you can also enjoy delicious cakes and meals made of local organic ingredients. The two sisters are real pioneers of the Dalmatian cuisine and the offer of their brilliant daily menu will simply sweep you of your feet! Threat yourself with freshly prepared cuttlefish risotto, pasta with traditional meat sauce or a delicious walnut meringue cake – see recipe here.
Driving towards the west of the island, you will come by the small but charming village of Milna, where the food scene resolves mostly around fish. In the centre of the same village you will find konoba Gajeta, which also happens to be the best pizzeria in the area :) Local ingredients play an important role in all of their dishes, deserts included. There is something special about the flavours and one can see that chef gave it a lot of thought while creating the menu. The salads here are really something different, not to mention the gnocchi or beef file filled with prosciutto and cheese! The gazpacho soup may have been invented by the Spanish, but wait until you have tasted the Croatian version made of local organic vegetables. It's simply brilliant! The staff are really friendly and since most of them are local inhabitants, they will easy make a good recommendation in case this is our first visit to Croatia.



One of the most memorable places on Brac Island is definitely Bol town with its Golden Horn beach, forming a shape of a tongue, whose form is much influenced by the winds, waves and sea currents. In the town centre, not far away from the church, you may find a market place, where every morning few farmers are selling their home-grown vegetables and fruits. Everything there is a result of 100% organic farming, without using any pesticide. This is exactly the place, where you can get daily fresh vegetables and later add them to your favourite Mediterranean dishes!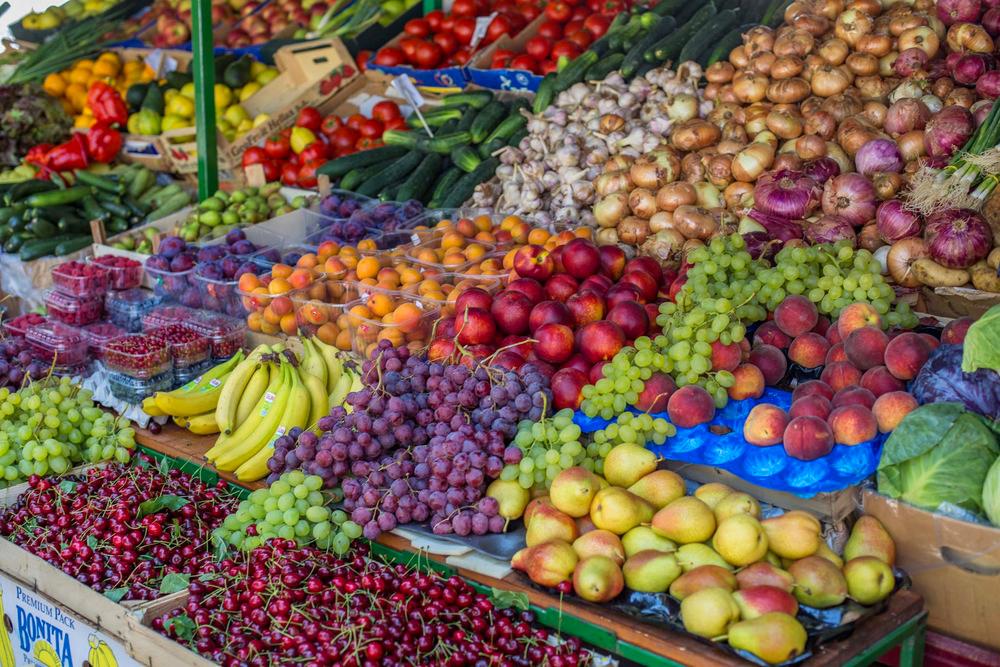 Visit the eco market in Bol town centre



Not far away from the Dominican monastery, you can find konoba Mendula - a family run restaurant, serving fresh organic meals with a hint of Dalmatian tradition :) All vegetables come from the domestic farm in Dracevica village in the western part of the island. Beside the offer of cold and hot appetizers, this konoba is specially known for excellent prepared beefsteak and ram steak and a variety on deserts.



Topolino restaurant and bar is distanced only few meters from the sea in the harbour of Bol. This is the perfect place for all the people looking for a nice atmosphere under ancient pine trees and live music :) The restaurant is quite popular among tourists, due to a wide selection on excellent sea food meals, great pizzas and a divine olive oil originating from Brac island. The thing I personally liked best about this place was the efficient service and that the waiters always had a smile and nothing was too much trouble. Luckily for me I got into conversation with one of them, who explained to me that all the fish are freshly caught on the same day as served on the plate, and also all the vegetables come from the island, being grown organic of course! Brilliant - right? :)



If you are in a hurry finding a quick snack, then Arguola Sandwich Bar is the right address. You can choose between three vegetarian options, including delicious mozzarella and eggplant, which are definitely worth a try! They are making their own bread as well, using only quality ingredients, and my suggestion would be a dark, whole wheat bun J Have I already mentioned that the portions are huge? So go for it and enjoy in a healthy and tasty snack before heading toward Golden horn beach, where further food delights already await you.



On the beach you can find a great smoothie bar, which is part of Fruit Land salad & juice bars. Their aim is being a platform of healthy ideas and new standards for a healthy life style. After tasting their delicious Raspberry Tornado smoothie or a Blueberry hill, I guarantee that you will feel fit and refreshed. But beside smoothies, you can always purchase cut fruit in a cup, freshly squeezed juices or even smoothies with alcohol, if you are in the mood for party :)


The inland of the island is particularly interesting due to its wonderful Mediterranean vegetation, featuring a landscape of green fields, olive groves, vineyards and charming sleepy stone houses, each of them telling its own tale.


In this part of the island we find some excellent restaurants with rustic ambience, which are more into meat specialities. Konoba Kopacina in Donji Humac, one of the oldest settlements on the island, is a famous place, known especially for the various preparation of lamb. Sheep and cottage cheese, Brac vitalac and famous lamb on a spit are only some of the specialities they offer here. A cosy atmosphere and a picturesque village make this place even more special :)



Nono Ban Restaurant and bar is a most sophisticated place in the same village of Donji Humac. Known for their culinary delights, a selection of various specialities will satisfy even the most demanding customer. The vegetables on your plate are a result of the harvest from the restaurant's own garden. Fresh fish, cheese and other meat products are a part of the menu, which the chef handpicks from the local market every day. The restaurant also pays special attention on fresh and healthy food for their guests, so the experience here is definitely »pure Mediterranean«.



The heart of the Island holds another special gem in Gornji Humac, to the east of Brac. Here we find konoba Tomic, which apart being a restaurant is also an ecological farm. This fact contributes even more to the various offer of Brac Island! :) The konoba is housed in the family's 800 years old former home. Six kilometres from their estate lies the family's farm known as Koser where they raise domestic animals such as horses, cows, donkeys, goats, sheeps, lambs, chickens and pigs. This eco-produced meat is a part of the konoba's menu.

The restaurant with all its elements is like a charming century old story, full of wooden and stone elements. In this unique atmosphere you can enjoy the many flavours of some of the best homemade white's and red's, smoked ham, cheese, salted sardelles, potatoes baked in ash and all kinds of dishes. Make sure you try the homemade bread, which is baked in an old wood-fired oven and of course some delicious pastries, which capture all the characteristics of Brac Island!




Rustic and charming ambient of konoba Tomic


As you may see from this »culinary voyage«, Brac Island is full of wonderful flavours and eating healthy is an important part of your holiday.
This guide is supposed not only to indulge all of your gastronomic senses and flash you away with amazing tastes, but also offer you a healthy, fresh and sustainable dining option.

By choosing between the above mentioned restaurants and other food options, you are not only contributing to the local community, but at the same time you can also experience the best fresh food Brac Island has to offer.