Do I need a Bike in Bol?
Tags:
Sports in Dalmatia
,
Brac
No. You can live without it. The vacation will still be close to perfect. But...
If you have a bike at home and you occasionally use it to get to the local cafe for the morning coffee and if you occasionally like to go on half day cycling trip or just explore the surrounding, then you might want to have a bike on your luxury vacation in Bol in Croatia.
We can help you with that. We have six bikes at the apartments Bol, four of them for adults and two for young ones. Let me give you some ideas where could you take these bike and explore the island...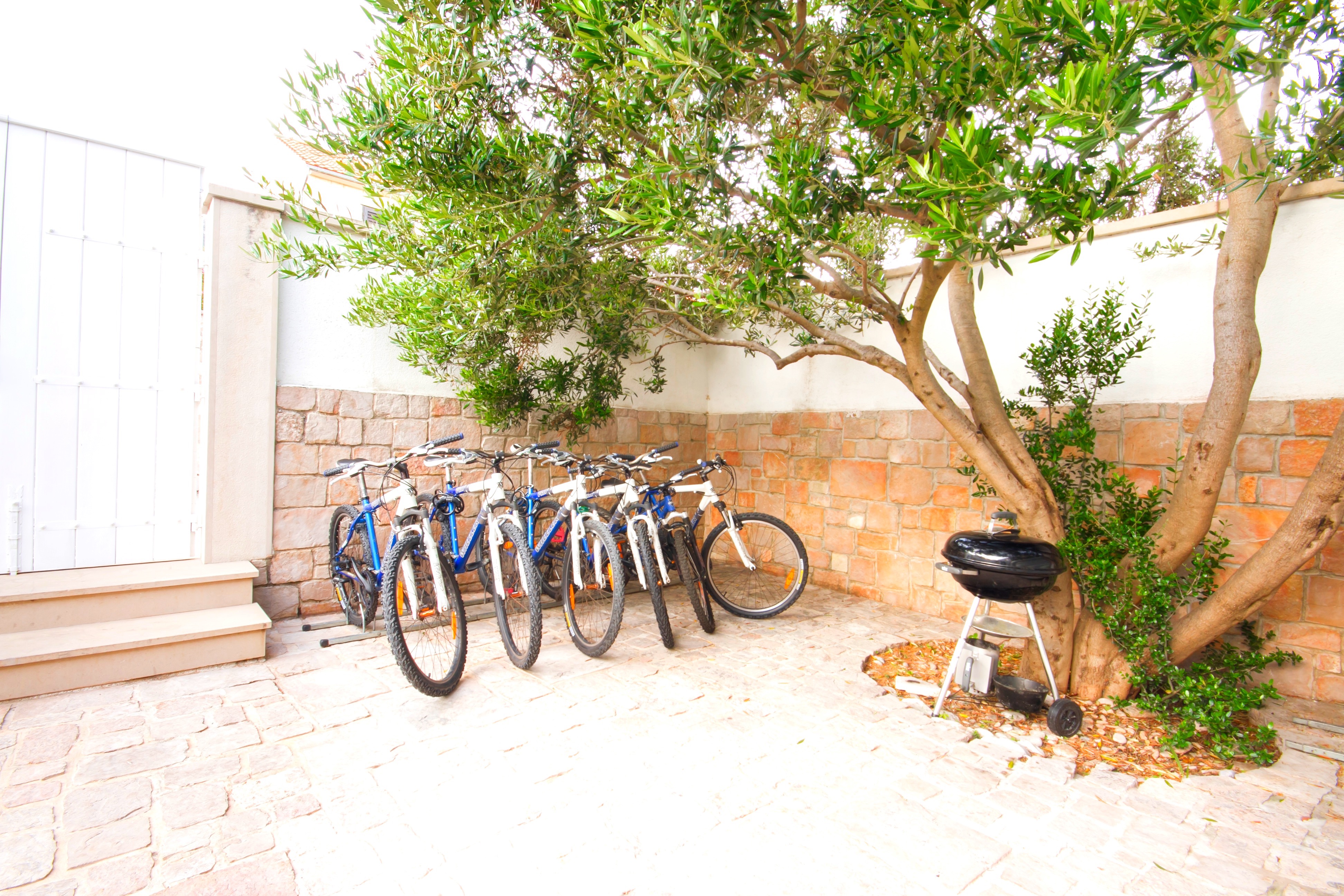 I have two kids, both still in the diapers. So you can get an idea, that I have to be reasonable how much time I spend for sports and be quick from the local store, when we run out of a chocolate milk... This is only one of the many reasons I have to have a bike on Brac island.
First thing to do, on our vacation, is to get some fresh bread from the bakery in the morning. I'll take a bike for that. To return sooner. And because I am too lazy to walk...
After the breakfast with a sea view in the luxury apartments Bol, I will take my older son for a ride to the local market in the old part of Bol town, to buy some veggies, meat and fish.
Did you know Brac is known for great lamb? Oh yeah, and fish. It's an Island, after all. I will not forget to grab a coffee in the Varadero bar, where a chill out music is played and a great looking wooden furniture with white and cozy cushions wil make you want to stay there... This is a must in Bol.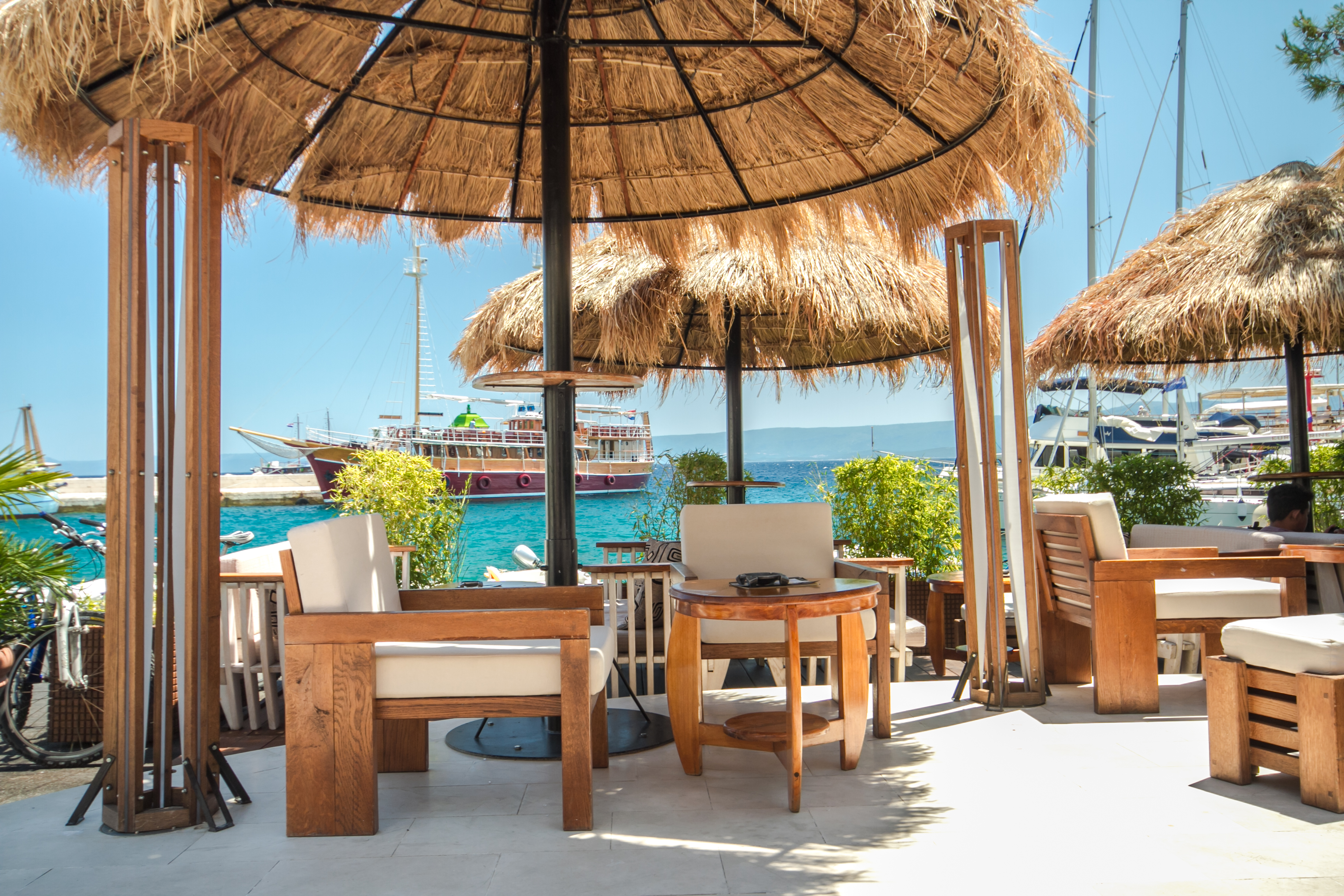 If the stars are aligned, I will have a two hours window to escape for a longer bike ride and usually I will do a part of the four hour trip to Vidova gora, which is a highest point of the Islands of Adriatic Sea. I wrote about the full trip last year, so you might want to take a look at it, after this article.
Because my son loves to be on the bike with me and he constantly demands to go somewhere with it, you might guess what is on in the afternoon. He also likes to throw stones (like all other kids on this planet), so I might take him to Zlatni rat pebble beach or one of many other less known but still beautiful beaches in or around Bol town. He never gets bored with it...
There is a town Murvica, 5 km from Bol town. The wide and flat asphalt road, with almost zero traffic, will take you to the village and there are lots of bays on the way. There is also a restaurant Marija, but I would only recommend it in the high season. Nonetheless it is nice and short bike ride, with great views. If you continiue to macadam road at the end of the village Murvica and start climbing towards mount Vidova, this is the view to expect: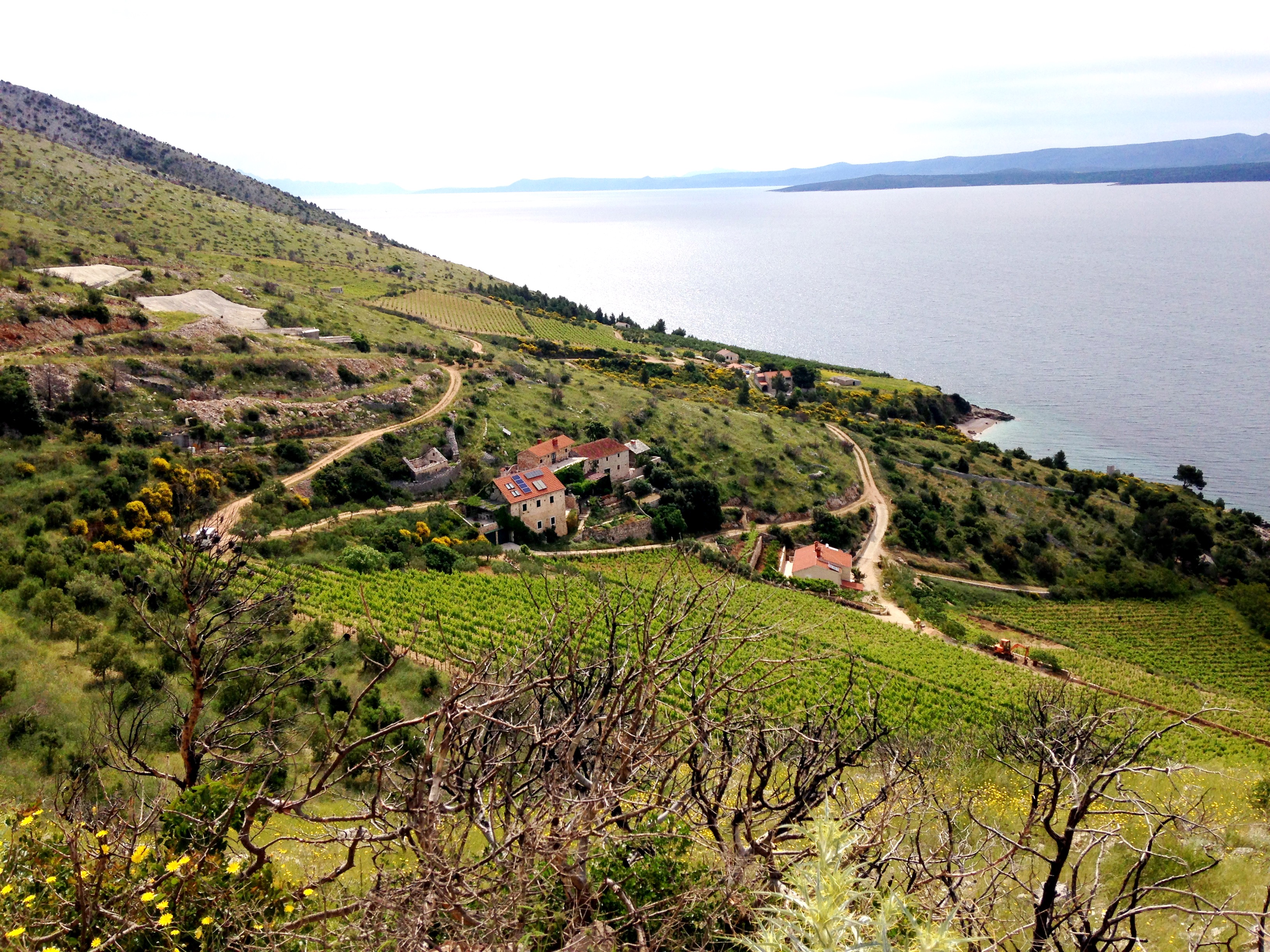 You can take one more panoramic ride, on the other side of Bol town, towards Monastery. There is a well-known beach, called Martincica, which is ideal when the winds are stronger at Zlatni rat beach. It is somehow protected from it and still a straight A beauty pebble beach. It will take you 5 minutes to get there with a bike.

If you didn't plan to go for a swim, just continue on the macadam road (for Martincica beach you will take left here down the hill towards the sea), where a special scenery is awaiting you. Great views towards neighbour Hvar, hilly macadam road and only nature all around you. There is also a wine tasting konoba, where some local prosciutto and olives are a must. You will have to take the same road back to town, but the views make it worth doing twice...

I will continiue to update this post with new routes I manage to cover, so make sure to come back here occasianlly.
If I made a point and you would like to rent bikes when staying in luxury apartments Bol in Croatia, just write us an email at myholiday@adriaticpearls.com and make a reservation. This is the only way to make sure the bikes will be waiting for you and not rented already.