Artistic Bol town
Tags:
Brac
,
general
,
First time in Croatia
,
To Dalmatia with children
When working for Adriatic Pearls one must really know his business, in order to create personalized recommendations for our guests.
In that spirit we decided to spend some time, individually on each destination. For me it was lovely town of Bol on Brac Island, where our sports spirit luxury apartments Bol are located.
When thinking about Brac Island, the first thing that comes to mind is of course the famous white Brac stone, but the island is also home to numerous Croatian artists, poets, authors, sculptures and painters.


With that in mind we hit the road - direction Brac Island, passing the wonderful karstic fields on the way and towards the Adriatic Sea.
The second bigger stop was at Split harbour, where we got ready to board the ferry. And what a wonderful city it is!

History and modern day life, accompanied with lots of manmade architectonic monuments, palm trees, cafés, restaurants and other attractions go hand in hand here. It's almost a must see on your way!
If you arrive early and still have some time left, then I highly recommend you leave your car in the line, buy the ferry tickets, and at least enjoy a freshly brewed coffee, while admiring this wonderful Mediterranean surrounding, which fills the air with fragrance of salt water and typical vegetation.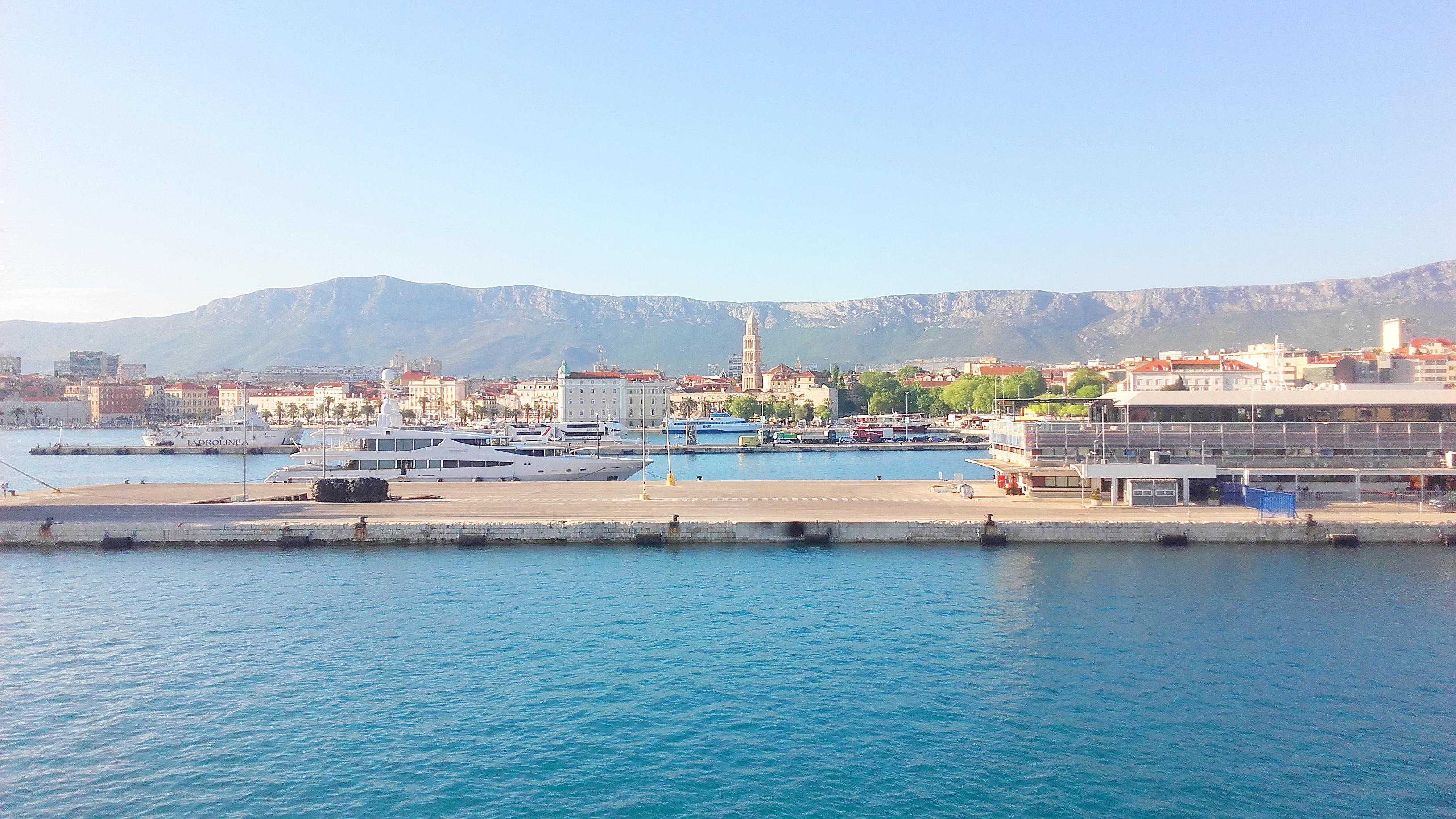 Split harbor


Once arrived in Supetar harbour on Brac Island, you will probably need an hour to reach Bol.

I can still remember the wonderful little forests, charming olive groves and family-owned stone companies, which accompanied us on the way south.
Driving on the road, you will come by smaller villages offering homemade olive oil, which is actually one of the bestsellers in all of Dalmatia. Speaking of which – in Selca village, only a 30 min drive from Bol town in direction of Sumartin, you may find the lovely olive oil tasting tavern Brachia.
The name itself is derived from the Latin word for Brac Island, but for me it means one of the beast olive oil experiences I ever had!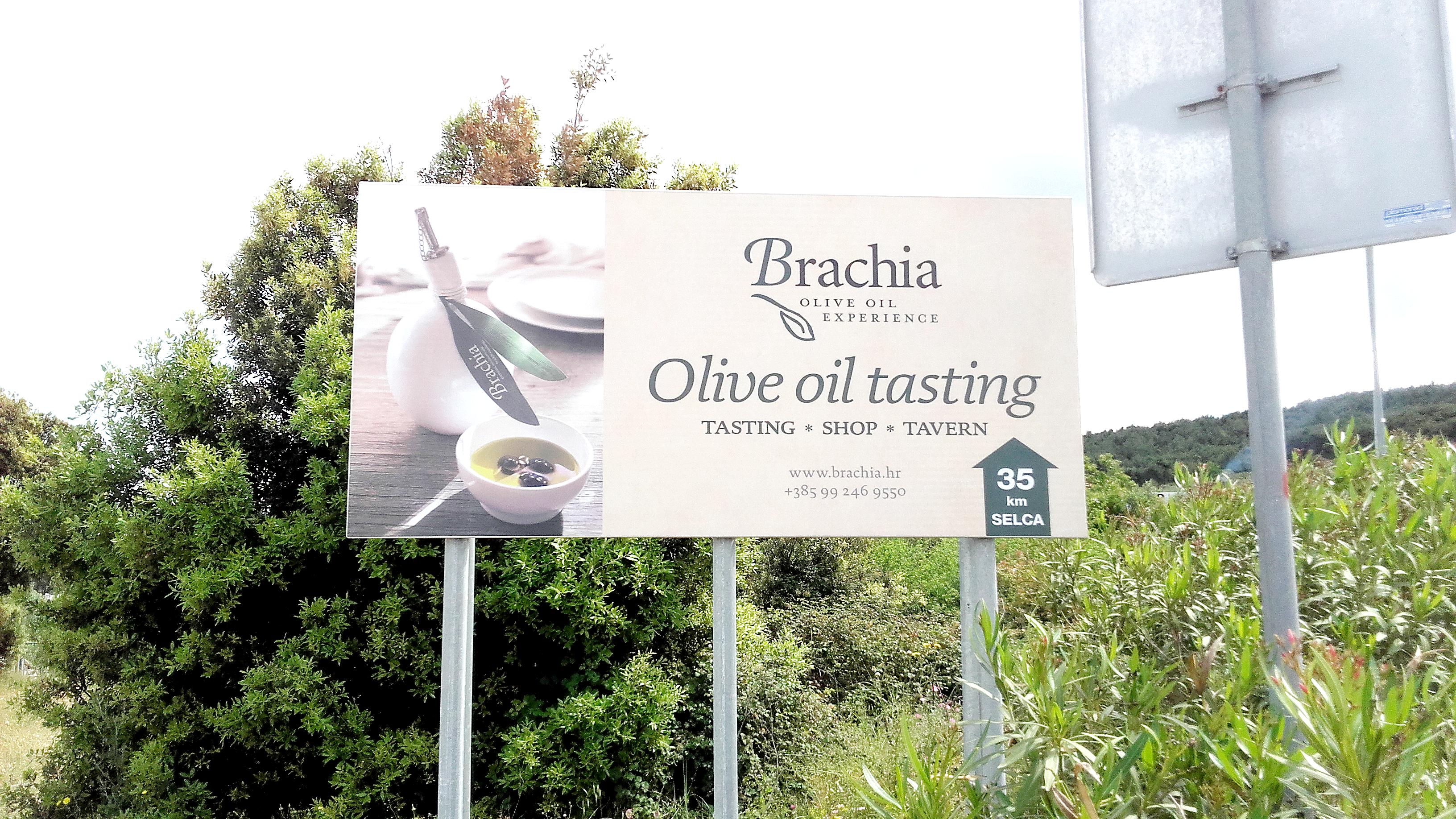 When approaching the islands from south, the horizon suddenly opens its views a bit more and you can almost touch the neighbouring island of Hvar.

All in all, the trip to Bol town is somehow exciting and full of scenic views, a fresh Mediterranean breeze and gives you a warm sensation for your coming holidays :)
So here we are, arrived in Bol and my colleague Ivona (your hostess) gave us a warm welcome and let us into the apartment.

As a local she can give you many useful advices on the surroundings and there is also a brochure she prepared, where you can find tips for restaurants, beaches, trips ect.
The interesting thing about Bol is, despite the fact of being a little fisher town in southern Dalmatia, that there is so much history, culture, art and nature to discover.
Not to mention the culinary delights, wonderful beaches and stunning sunsets…
For all art lovers and those interested into discovering the town's secret treasures, I've selected the most memorable seeing sights:


Alongside the seashore is a wonderful promenade leading from the town to famous Zlatni rat beach. The path is lined with wonderful sculptures made from Brac stone and above you raise large pine trees, creating a pleasant shade.
The influence of the stone masonry school is felt also in this part of Dalmatia, and as a result the whole town is covered with sophisticated works of Brac stone.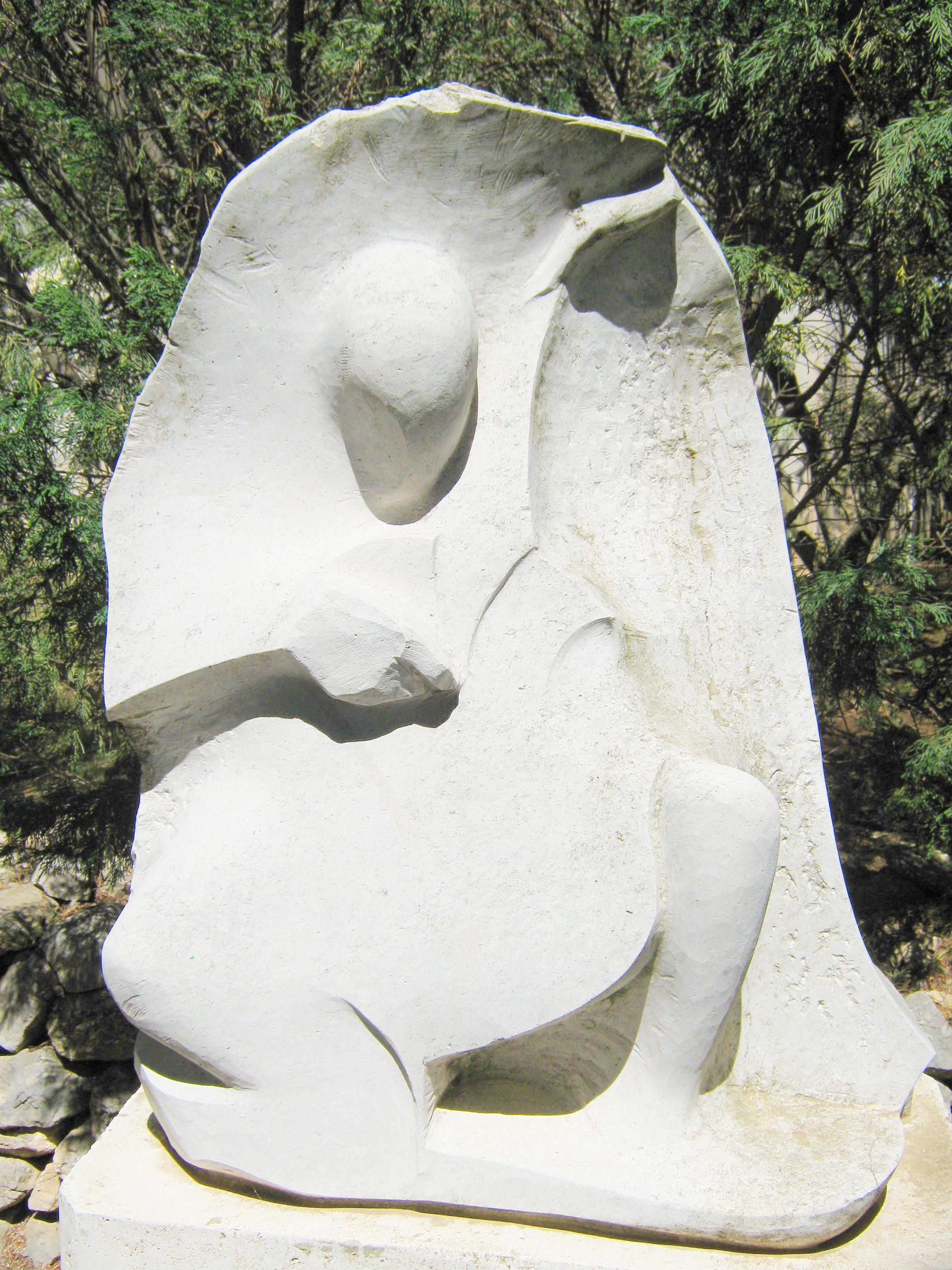 Sculpture made from famous white Brac stone
Murvica village on the west side of Bol town hides another architectonic master work. In the hills above the small village, full of abandoned rustic houses, lies the so called Dragons Cave.

It's one of four monasteries in Bol and tours start in the village and require a 1,5 h hike on steep terrain with wonderful sea views. The cave is full of religious carvings and takes the visitor into a world of ancient Slavic history and conspiracy theories.
The lovely fisherman town carries many characteristics and its renaissance-like buildings and features contribute to a perfect atmosphere.

The Galery Branislav Deskovic is situated in the renaissance-baroque castle and is known for Croatian contemporary art with more than 380 exhibits.

While wandering through the town you will come by on many stone sculptures, pictures and even graffiti, which were created as part of the festival of urban culture "Grafitti na gradele".
To get on the real taste of local wine, you should definitely visit Stina winery. The wines Stina first appeared on the market in 2015 and already then they conquered the top of the best Dalmatian reds and whites.

The most known white wine is Posip and red wine Plavac mali is also recommendable.
If you walk a bit further along the seashore, you will come to a wonderful beach named Martinica, which is divided into two parts through a small cape, where the Dominican monastery is located.

The greatest attention is the rich monastery's gallery holding Tintoretto's altar painting Madonna with Child and Saints.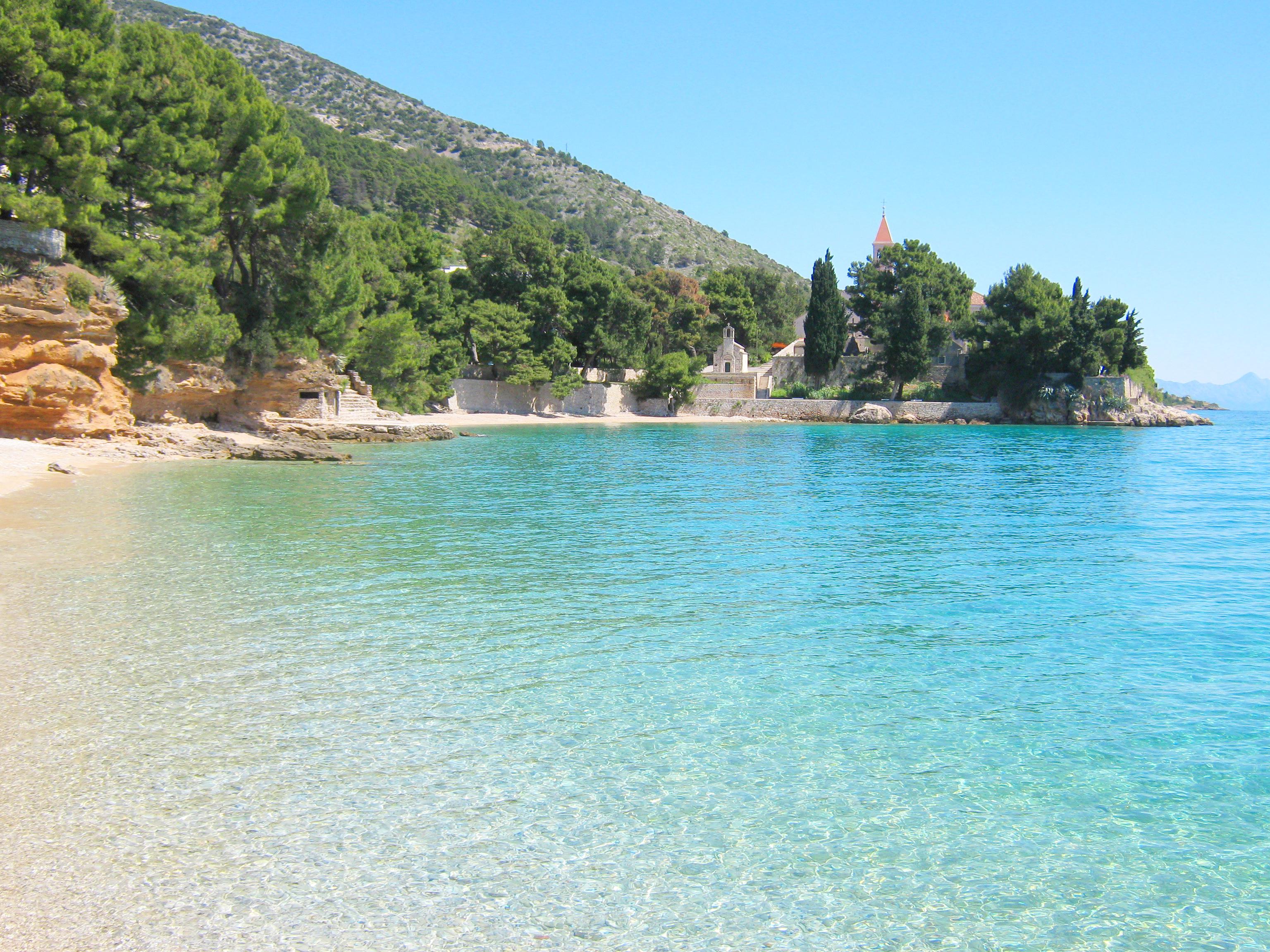 View to beach Martinica with Dominican monastery in the background.


Above Bol rises Vidova Gora, the highest peak of all Dalmatian islands. You can either drive all the way to the top by car or you can to walk the narrow path and discover the wonderful flora and fauna of this Mediterranean environment.

In the end you will be definitely rewarded with breathtaking panoramic views of Bol, Zlatni Rat beach and the Adriatic Sea.
By foot it takes approximately 1,5 h to reach the top and make sure you have the right footwear and plenty of water as the path is mainly made of stone and it gets hot, also in summer mornings.


Your Croatian holiday of course wouldn't be perfect without a taste of local cuisine. Restaurant Topolino is located directly in the town's centre, only few meters from the sea.

The restaurant offers a wide pallet on wonderful Mediterranean dishes and a perfect ambient under ancient pine trees.
And after dinner you can visit Veradero Cocktail bar, which lies in the Riva of Bol and is the perfect place to have a cocktail and relax on cosy pillows, while again admiring the Adriatic Sea!
But before heading home, make sure you have some supplies of homemade olive oil, a bottle of excellent local wine or at least a stone souvenir, which will make you remember of those unforgettable moments you spend in this charming town in Dalmatia.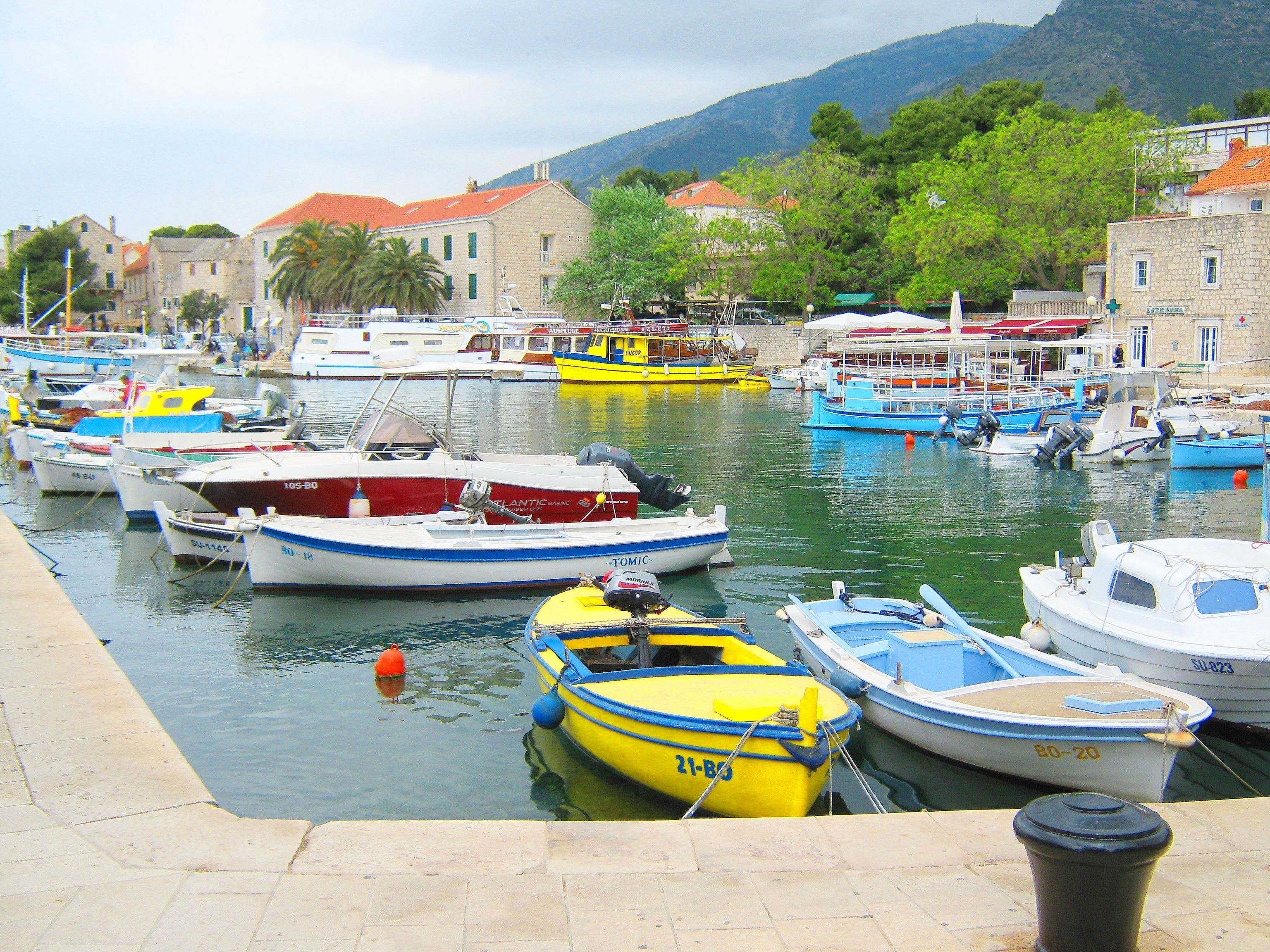 Charming harbor in the town centre